Option
Details
SUMMARY

Duration: 4 hours


English, Chinese


Present your Printed or E-mail Voucher


Free cancellation up to 48 hours before the pickup date
HIGHLIGHTS
2019 PALME D'OR Winner🏆 2020 Oscar Winner🏆 <PARASITE>!
Hi! Parasite fans and also K-Film fans!
We are film majoring students who will guide you into Bong Joon-ho's vivid movie scenes.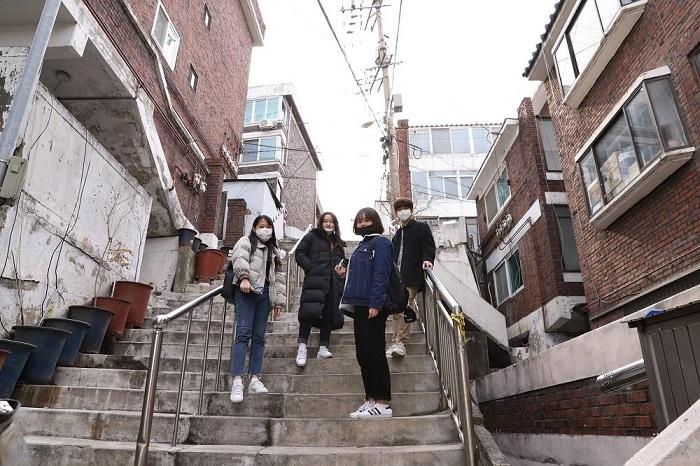 Let's dissect the spots that became motifs for best scenes of Parasite with us!
This tour not only takes you to visit actual filming locations,
but also offers a special chance to hear a variety of stories about the neighborhoods,
and reasons why these were the sites for the film, an actual local life in Seoul depends on the income level, etc.
ITINERARY
10:00 Meet up at Subway Line 4 Hansung University(Samseongyo) Station Exit 6
10:30~11:30 Seongbukdong Tour (Mr Park's House Filming Location)
11:30~12:50 Jahamun-ro Tour (Rain Scene Filming Location)
12:50~13:30 North Ahhyeondong Tour (Kim's House Filming Location)
13:30~13:50 Huamdong Dodak Bridge Tour (Rain Scene Filming Location)
---
* MEETING POINT&TIME
10:00 Subway Line 4 Hansung University(Samseongyo) Station Exit 6 (See Map)
- Please gather in the meeting point at the time listed in your voucher.
(No refund for no-show/late)
- If you have WeChat or Line ID, please enter it when you make payment. We will open a group chat the day before the tour.
DETAIL
* Both houses played in Parasite were sets created just for the film and are now destroyed. This tour will guide to visit the real-life filming locations only.
---
# Filming spot 1. Seongbukdong (Mr. Park's House Filming Location)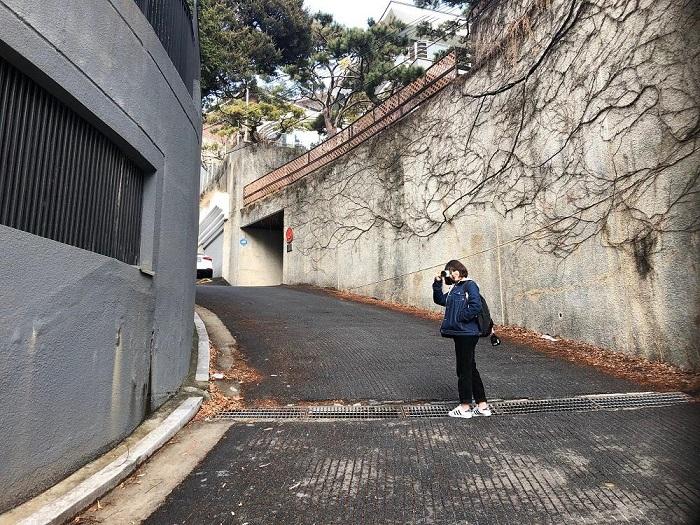 △
The first place for a visit will be the wealthy neighborhood that became the motif of the Park family's fancy house in Parasite.

△
Walk through and take tons of photos at this place, where the main character Kiwoo first visited the Parks.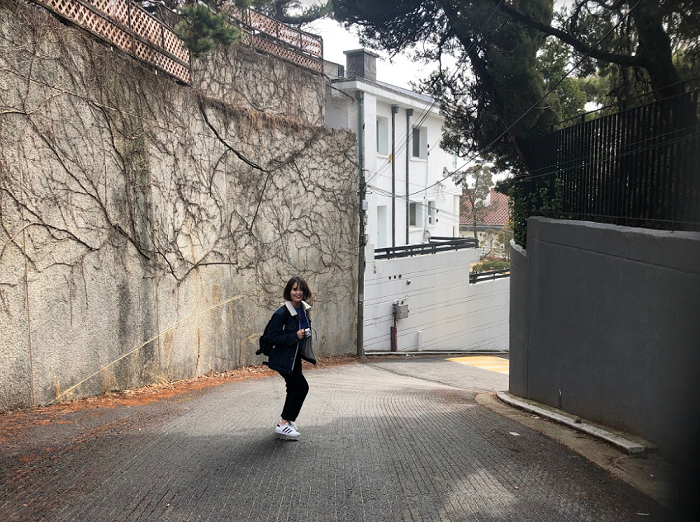 △
Like a well-known korean saying, 'The real rich people in Seoul live in Seongbuk, not Gangnam,' this is an actual hometown of the rich people.
Let's take a walk in Seongbuk-dong with the host and learn more about the behind-the-scene tales.
---
#Filming spot 2 – Jahamun-ro (Rain Scene Filming Location)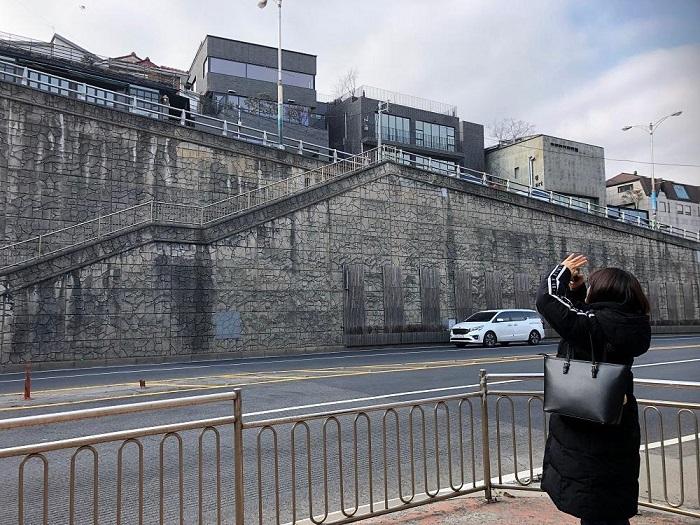 △
After the movie's legendary scene on the sofa, Kim's quickly left the Park house,
passing by numerous stairs and alleys under the heavy rain to head back to their home.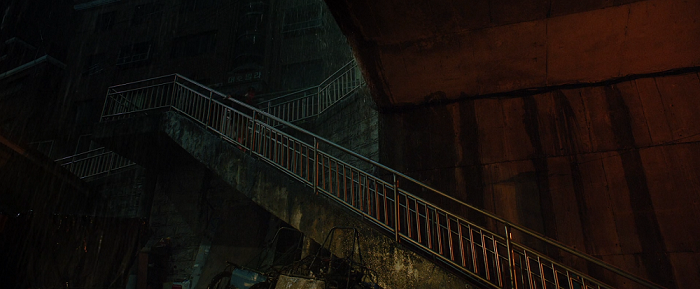 △
Let's visit the stairs and tunnels they have passed by.
---
#Filming spot 3. North Ahhyeondong (Kim's House Filming Location)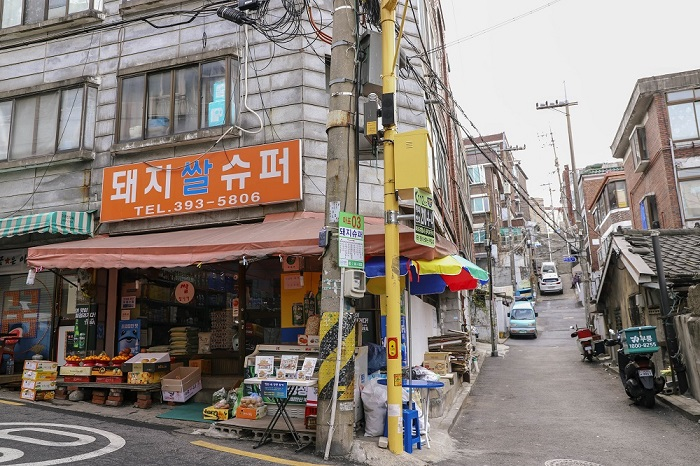 △
Do you remember the scene where Kiwoo accepted the favor to be an English tutor while drinking in front of a supermarket?
This is a place described as the neighborhood where the Kim family lives.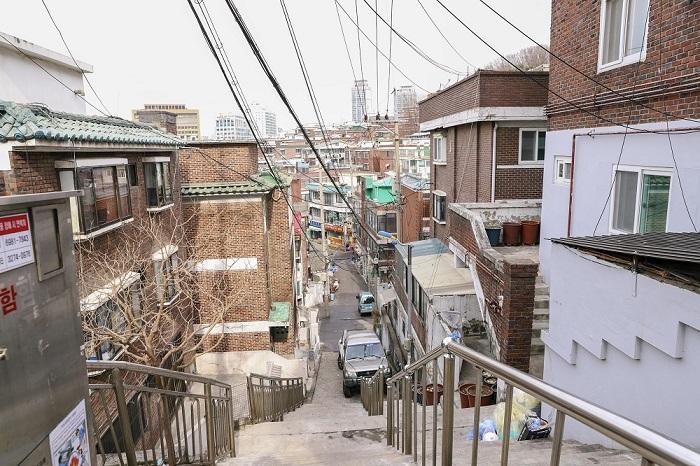 △
Director Bong said in his interview with foreign media that this is where he got his inspiration for the Kim family's home.
The housing pattern developed with the rapid urban growth of Seoul remains here.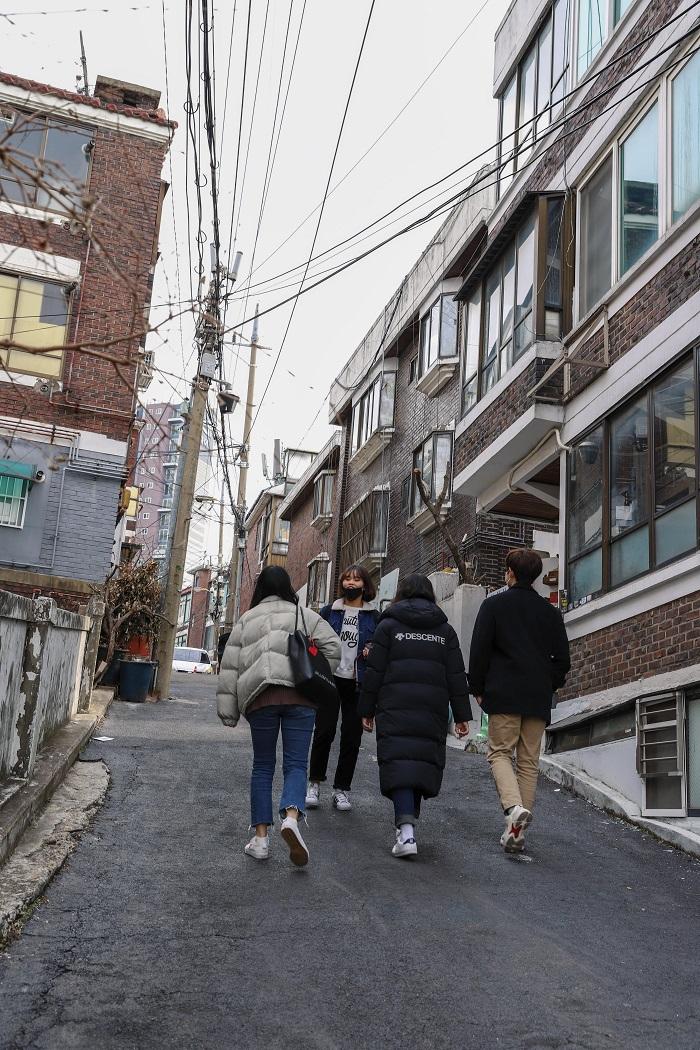 △
Quietly walk through the neighborhood not disturbing the residents, and you will find out views of Seoul as depicted in the movie.
---
#Filming spot 4. Huamdong Dodak Bridge (Rain Scene Filming Location)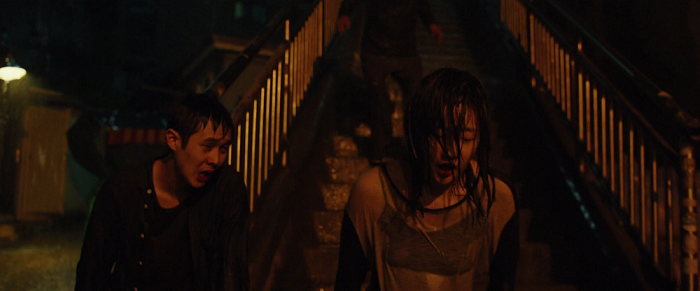 △
The Kims, running away from the Park family's house to their home under the heavy rain, stopped here for a while.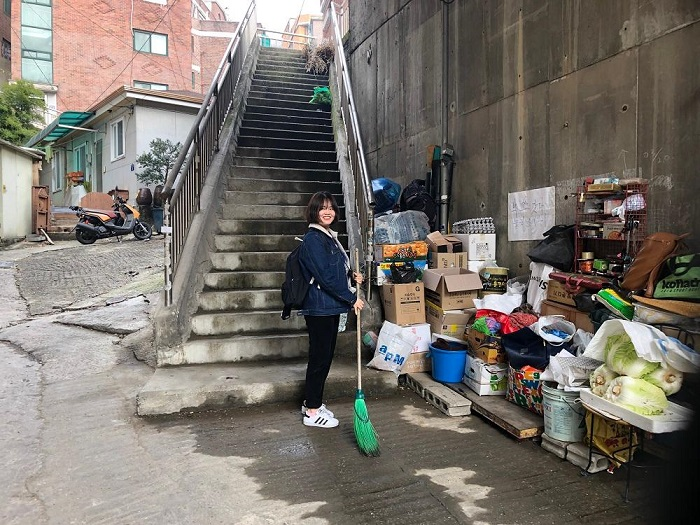 △
This is a place where Jessica cries out, "What's our next plan?"
INCLUDES

Tour Guide


Personal expenses

Traveler's insurance
NOTICE
- Minimum age: 6+
- Children under the age of 6 are eligible for free-participation under the terms of their parental participation.
- This tour is held rain or shine. Please take your umbrella or raincoat when it rains.
- North-Ahhyeondong is a residential area. Be careful not to take excessive photos or make loud noise during the tour.
- A wheelchair or stroller is not allowed.
- This tour contains about 4 hours of brisk walking so make sure to prepare comfy shoes.
TERMS & CONDITIONS
- 100% refund if you cancel 48 hours before the tour
- 50% refund if you cancel 1 day before the tour
- No refund if you cancel on the day of the tour
Reviews - 0