Option
Details
SUMMARY

Present your Printed or E-mail Voucher


Free Cancellation up to 3 days before the booked date
WHY MAJI ANYTIME TICKET?
ㆍMAJI Anytime Tickets offer the ultimate freedom to visit anytime on the day of your choice.
ㆍFully flexible ticket, with no restrictions on when you can visit.
ㆍComplete flexibility over your itinerary, making your visit convenient and worry-free.
HIGHLIGHTS
Get your cameras and hashtag #photo_of_the_day at the ready as you are about to snap tons of Instagram-worthy shots at 'The Flower: Hello Simkung Exhibition'!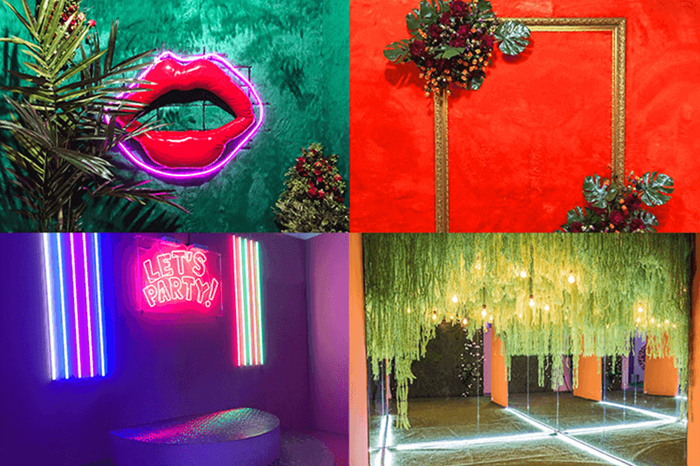 Located inside the Ssamziegil complex in Insadong district is the Hello Simkung Exhibition, a made-for-Instagram amusement in Seoul, which has become a go-to spot for Instagrammers since they opened 2019.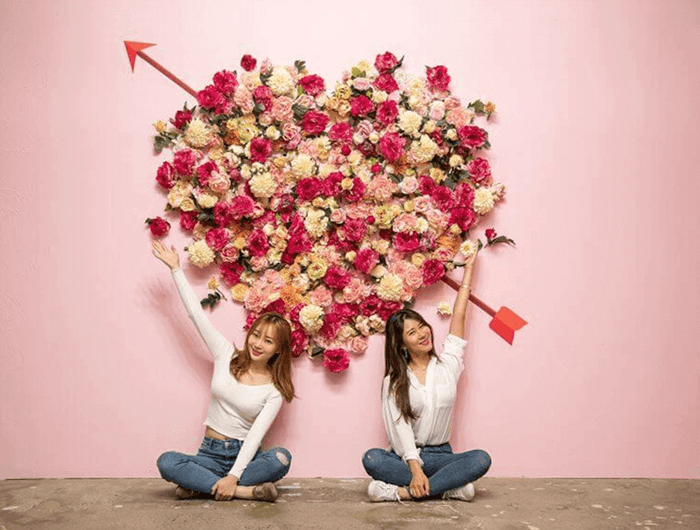 While purely designed for your 'gram and a selfie-fest, the exhibition promises you a variety of themed photo-ops inspired by the concept of "simkung," which is a Korean slang term for the "pounding of the heart" used in the sense of heart-throbbing feelings.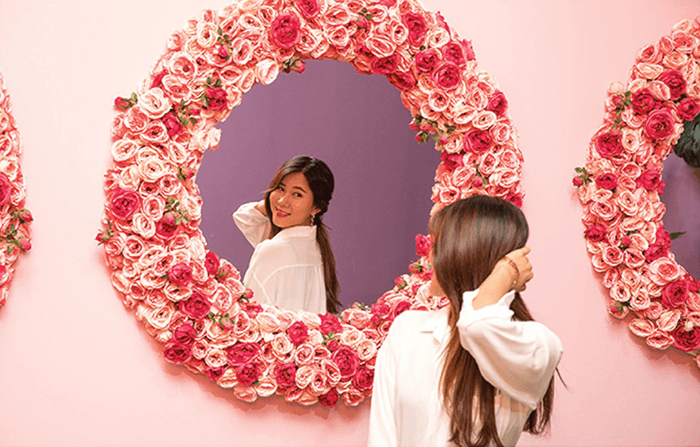 △ Immerse yourself in these very Instagrammable exhibits, enjoy them all while snapping awesome selfies!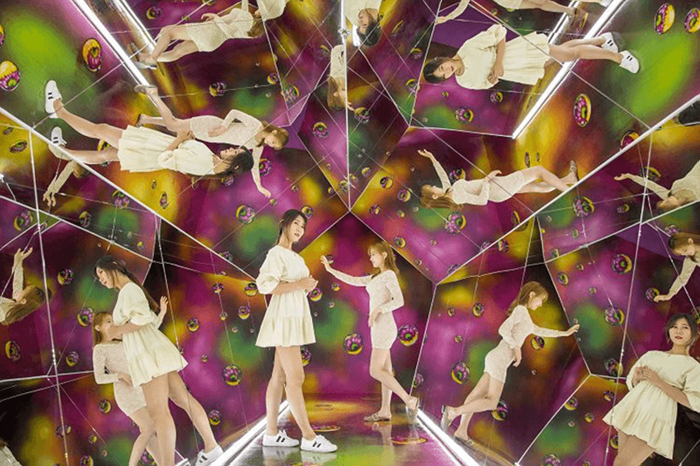 △ Don't miss and explore the immersive 'mirror room', the unquestionable highlight of the exhibition!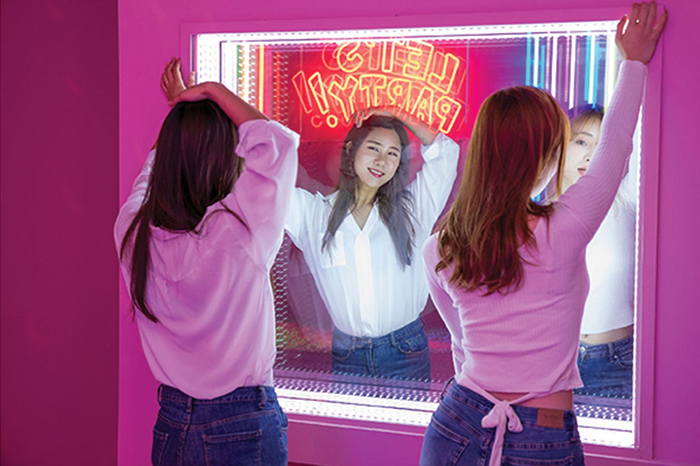 △ A snazzy backdrop with neon signs... Who can resist this amazing photo op? Go ahead, jump in and pose for selfies with friends in this lovely all-pink station!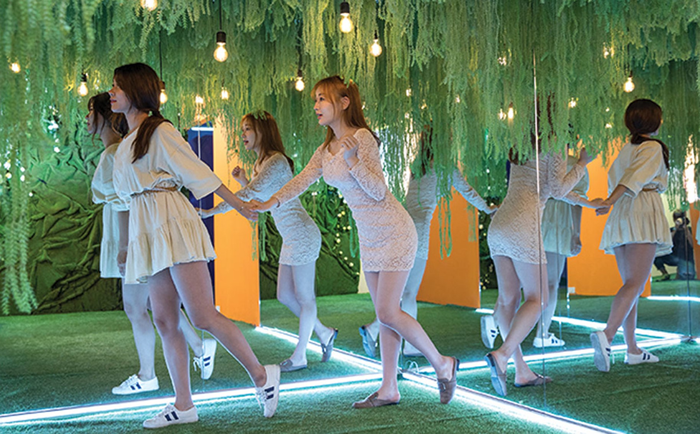 △ The adorably colorful backdrops, dazzling floral installations - it's all there for your perfect "simkung" shot. Swing by and find out for yourself!
INCLUDES

Insadong Hello Simkung Exhibition Anytime Ticket
HOW TO USE
1. Select the date and purchase your Anytime Ticket to The Flower: Hello Simkung Exhibition at Insadong.
2. Visit anytime on the day of your choice (within 120 days from date of purchase).
3. Present your printed/e-voucher at the ticket booth and redeem your ticket.
VISITOR INFO
ㆍExhibition Period: 2019.07.03~Open run

ㆍOperation Hours
· Mon-Sun 10:30am~7:30pm (Last admission at 18:30pm)
· Closed during Chuseok holiday and Lunar New Year's holiday

ㆍAddress

· 서울 종로구 인사동길 44 쌈지길지하2층
· B2, Ssamziegil, 44 Insadong-gil, Jongno-gu, Seoul (See map)

ㆍDirections

1. Anguk Station (Subway Line 3) Exit 6, 4 min. walk
2. Jonggak Station (Subway Line 1) Exit 3-1, 7 min. walk
NOTICE
1. Food, beverages, and pets are prohibited. Please leave your food and drinks at the ticket booth before entering.
2. Re-entry is not allowed into the exhibition.
3. You will be liable and financially responsible for the damages caused by the physical contact with installation objects.
4. Visitors are not allowed to take any display objects or artworks outside the exhibition areas.
5. Coin lockers are available for 1,000 won.
6. Ticket prices are the same for adults and children.
TERMS & CONDITIONS
- Any unused tickets within the expiry date are 100% refundable.
Reviews - 0