Option
Details
SUMMARY

Duration 12~13 hours


English, Chinese


Present your Mobile Maji Pass


Free Cancellation up to 2 days before the booked date
We recommend Maji pass to Whom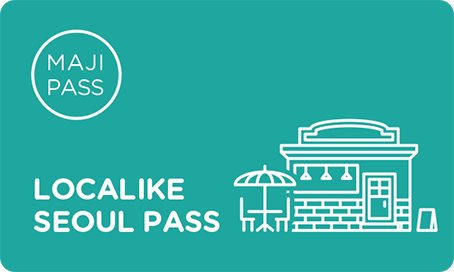 👉 Those who have bought a plane ticket to Korea but are lazy to plan the trip.
👉Those who want to go to the travel destinations that all the other tourists have.
👉 Those who not only want to got to the obvious tourist destinations that foreigners usually go to, but restaurants, cafes, clubs, and exhibitions that the native Koreans go to.
👉 Those who want to travel freely in Korea, but are worried that they cannot do the things they are expecting because of the language barrier.
Highlights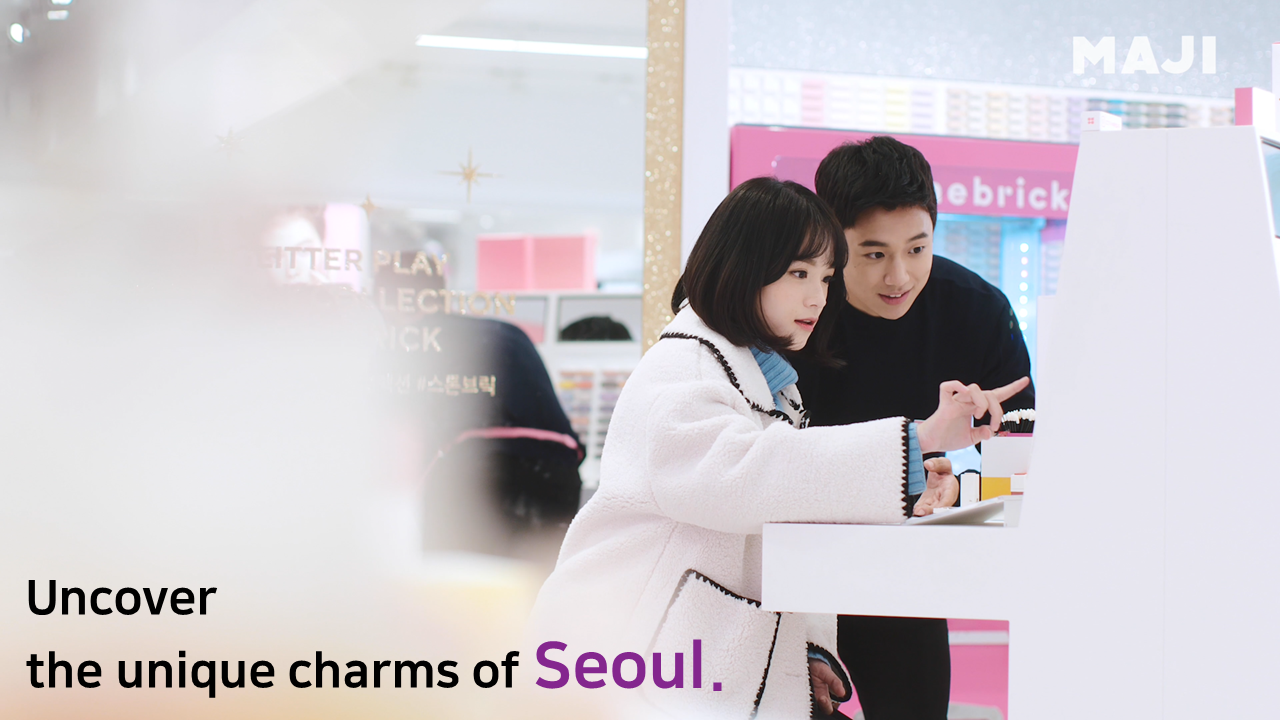 Hongdae Street in Seoul is a paradise for shopping, restaurants and cafes, and also a paradise for night life. As the region where Korea's finest art university is located, the surroundings of Hongdae naturally create artistic atmosphere. It is also a place where you can easily see fashionable people expressing their personality through style on the street. 🤸‍♀️🤸‍♂️
Hongdae's image to local people is 'where people's diverse personalities and tastes coexist.' This pass is designed to allow travelers to enjoy Hongdae's various attractions throughout the day. From shopping to going to cafes, cultural exhibitions and Korean pubs.🌞🌛
Also, it is for those who have a one-day stopover or a short itinerary but are passionate to experience more of Seoul. Enjoy the artistic senses around Hongdae during the day and experience the gorgeous night life at night.
MAJI Tips
👉Maji pass saves travelers the time and hassle of making travel arrangements and bookings. This is for foreigners who are visiting Korea for the first time, and it consists of the most must-see tourist attractions in Korea. 👉Maji pass includes tickets and booking fees for the 'paid attractions' and 'experiences' included in the schedule below. (See further details in the schedule below.)
Other details about tourist attractions and restaurants that do not require a ticket or reservation will be delivered to you via messenger, and those places have been chosen as they are popular or beloved by locals. 👉Chat room on WhatsApp/Line will be available for Maji pass travler. If you have any inquiries, feel free to contact us through the chat room even during your trip. (*Only inquiries related to the included maji pass itinerary are available.) You can also communicate with other travelers, so you can get acquainted with each other. (Example: Does anyone want to eat a chicken near DDP for dinner?🙋‍♀️)

👉Guides and vehicles are not provided on this tour. Private guides and vehicles are available for the purchase of Maji pass package. 👉Maji pass package is available for one individual or up to six people.
ITINERARY
10:00 Breakfast 11:00 Stone Brick (Trending Cosmetic shop) 12:00 Shopping 13:30 Lunch (Maji's secret) 15:00 Visual art exhibition 16:30 Walking alone the park 17:00 Design your scent (Yeonnamdong Parfumerie) 19:00 Dinner Hongdae (Maji's secret) 21:00 Han river park 22:30 Wine bar
*Maji pass included 1) Visual art exhibition ticket 2) Design your scent experience 3) a glass of wine at the wine bar.
*There are several visual art exhibition ticket in Hongdae, each can be temporarily closed. we will help you get the available ticket for the date you choose.
*We recommend that you follow this itinerary so that you enjoy "Seoul" to the fullest.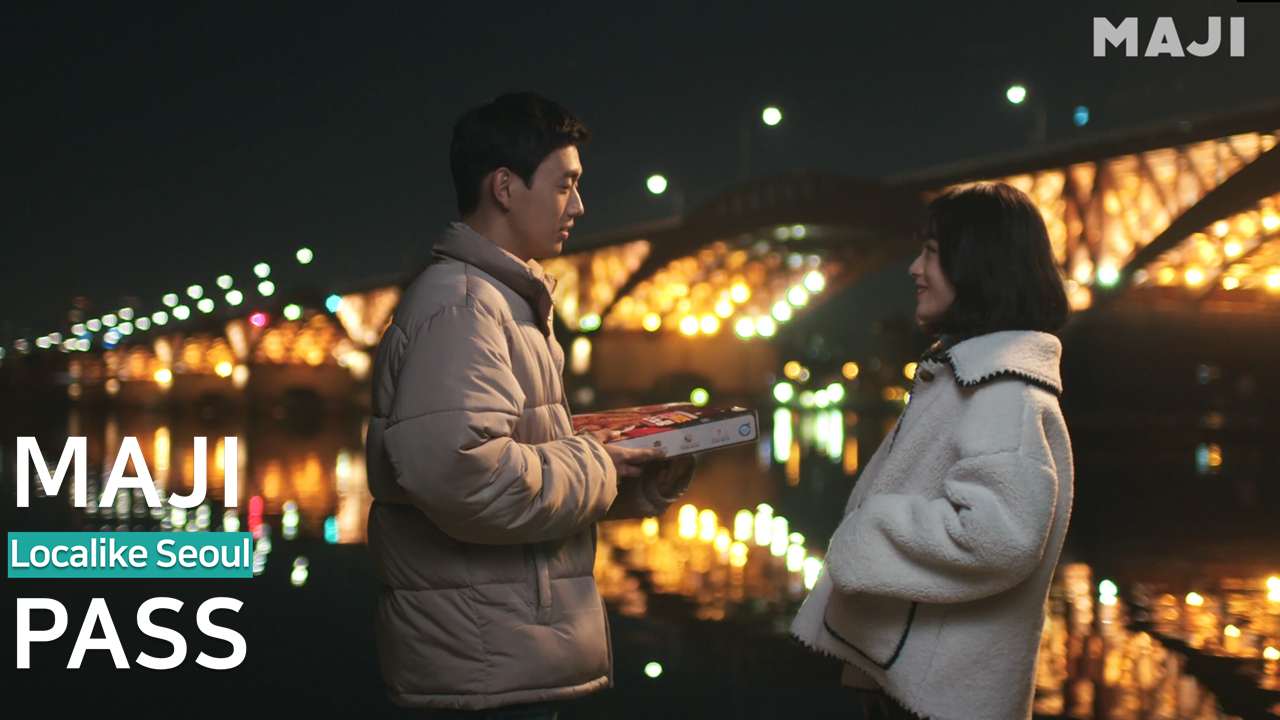 1 Breakfast - Issac Toast or Egg drop

(이삭토스트 , 에그드롭)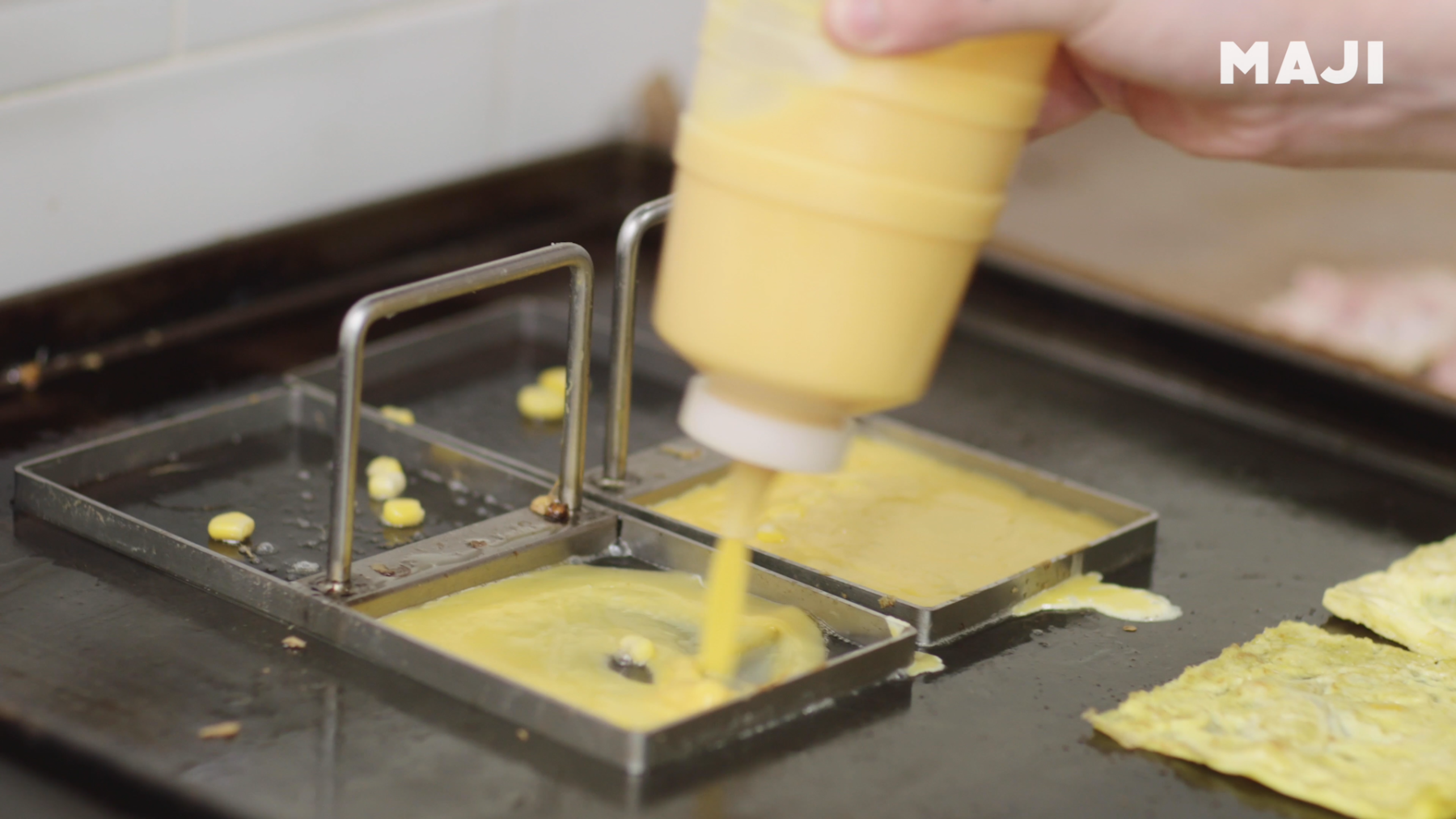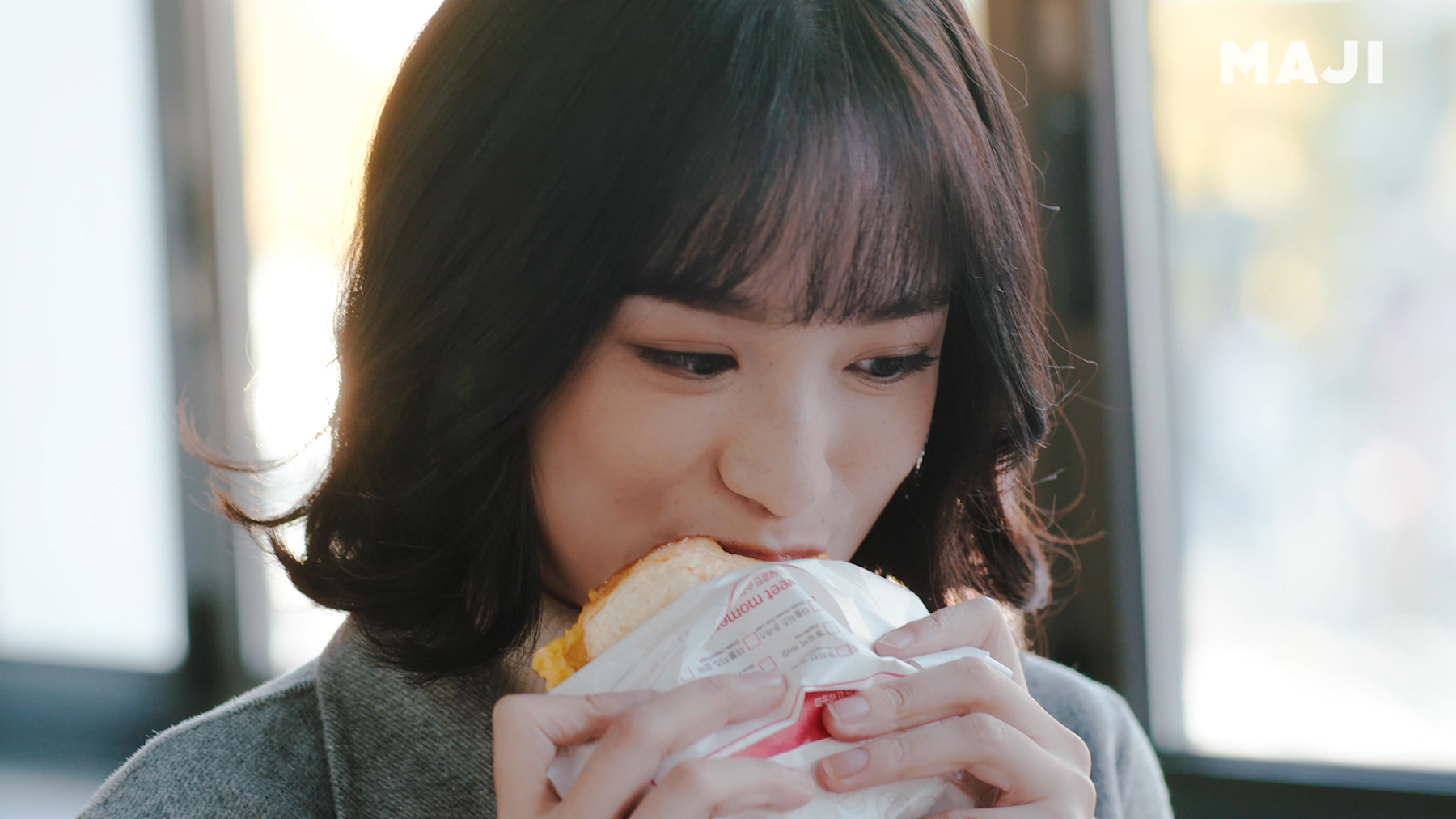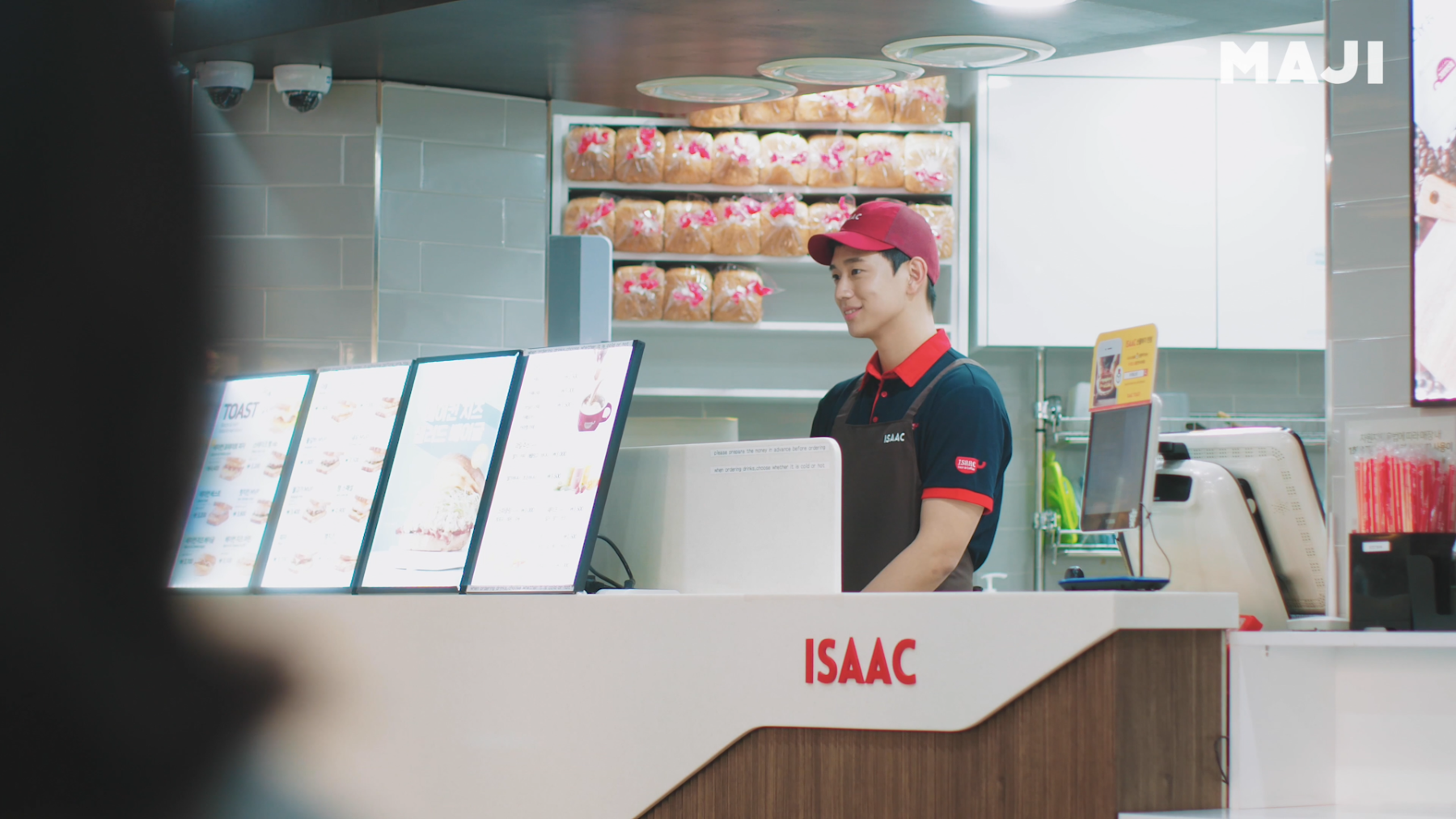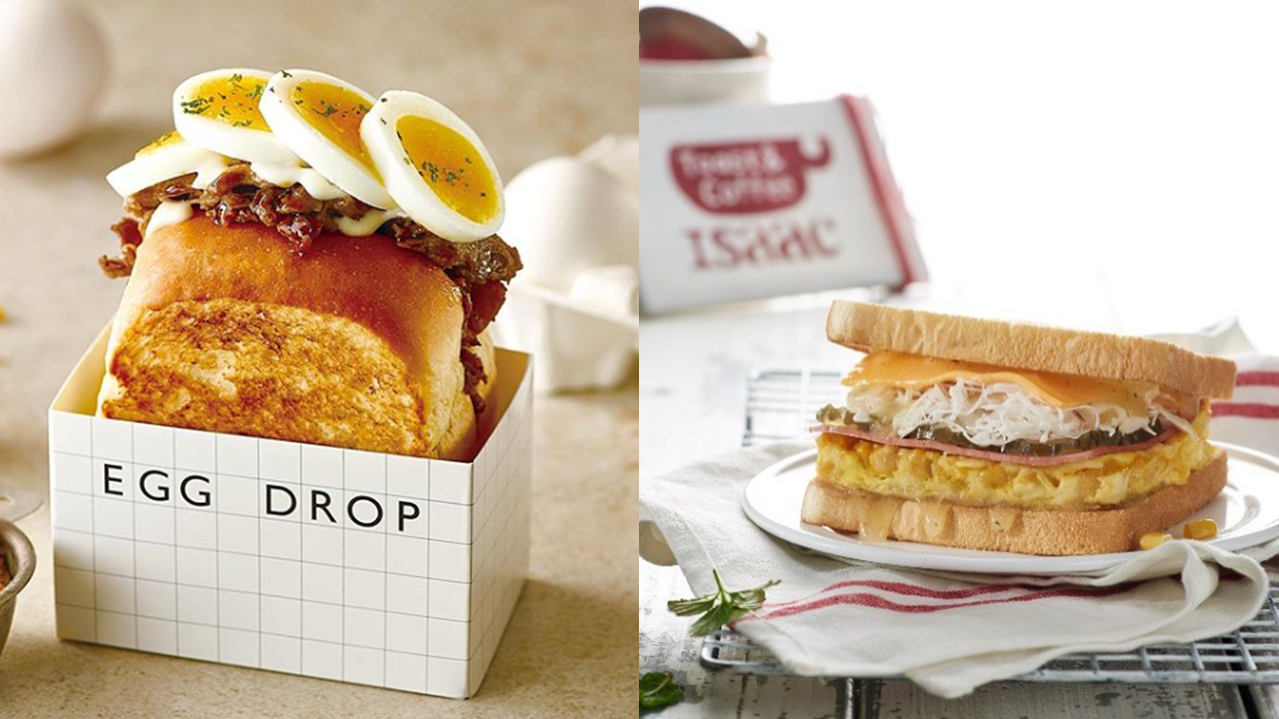 Isaac toast is the most popular Korean breakfast toast you should try.

It's not like normal toast. Isaac Toast comes with a variety of ingredients, and with their own special sauce, on nicely baked bread. It's the absolute best meal! You will see a lot of people in line to try Isaac Toast, in Hongdae or Myeong-dong, but if you don't want to wait for the long line, visit another branch to try! (Don't worry, all Issac Toast branches provides same tastes.) 🍳 Egg Drop is a toast spot that has become a huge hit in Korea in 2019. Many Koreans have posted photos of Egg Drop toast on Instagram. We would say that Isaac Toast is a classic toast and Egg Drop is like premium toasts. Between the bread, it has full of ingredients and the fresh eggs on top make people want to eat it.

2 Stone Brick (Instagram-able place & Shopping)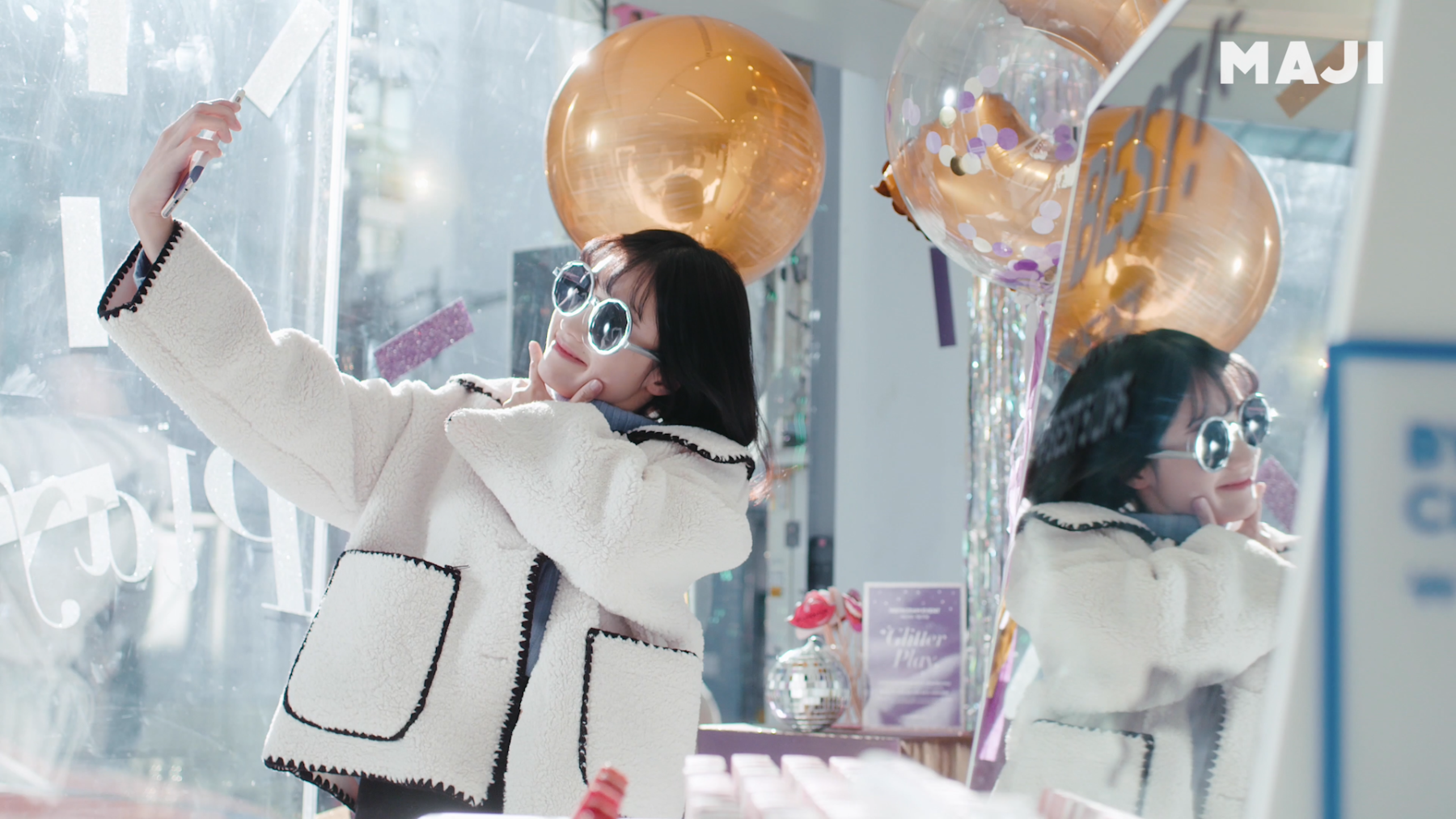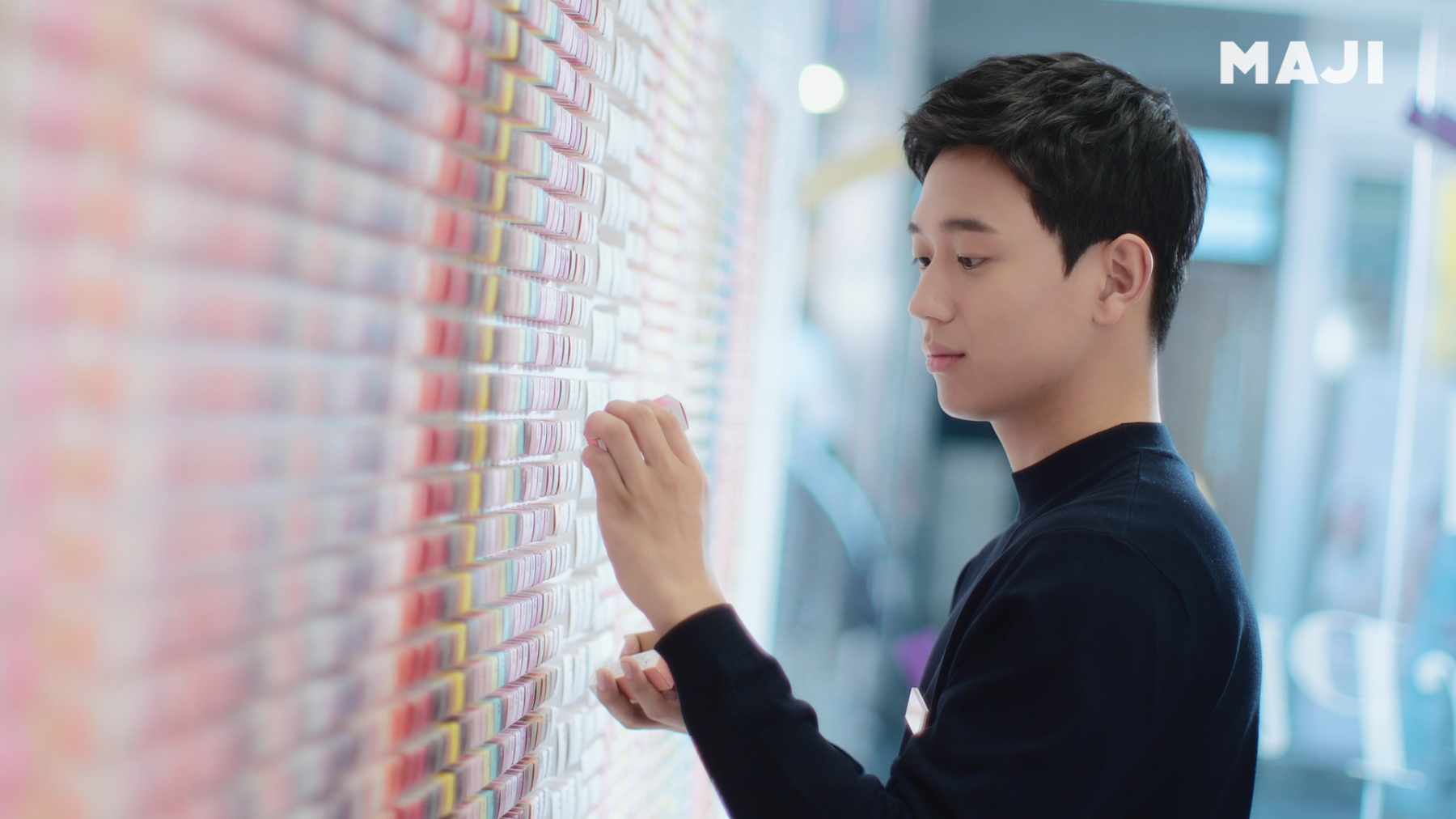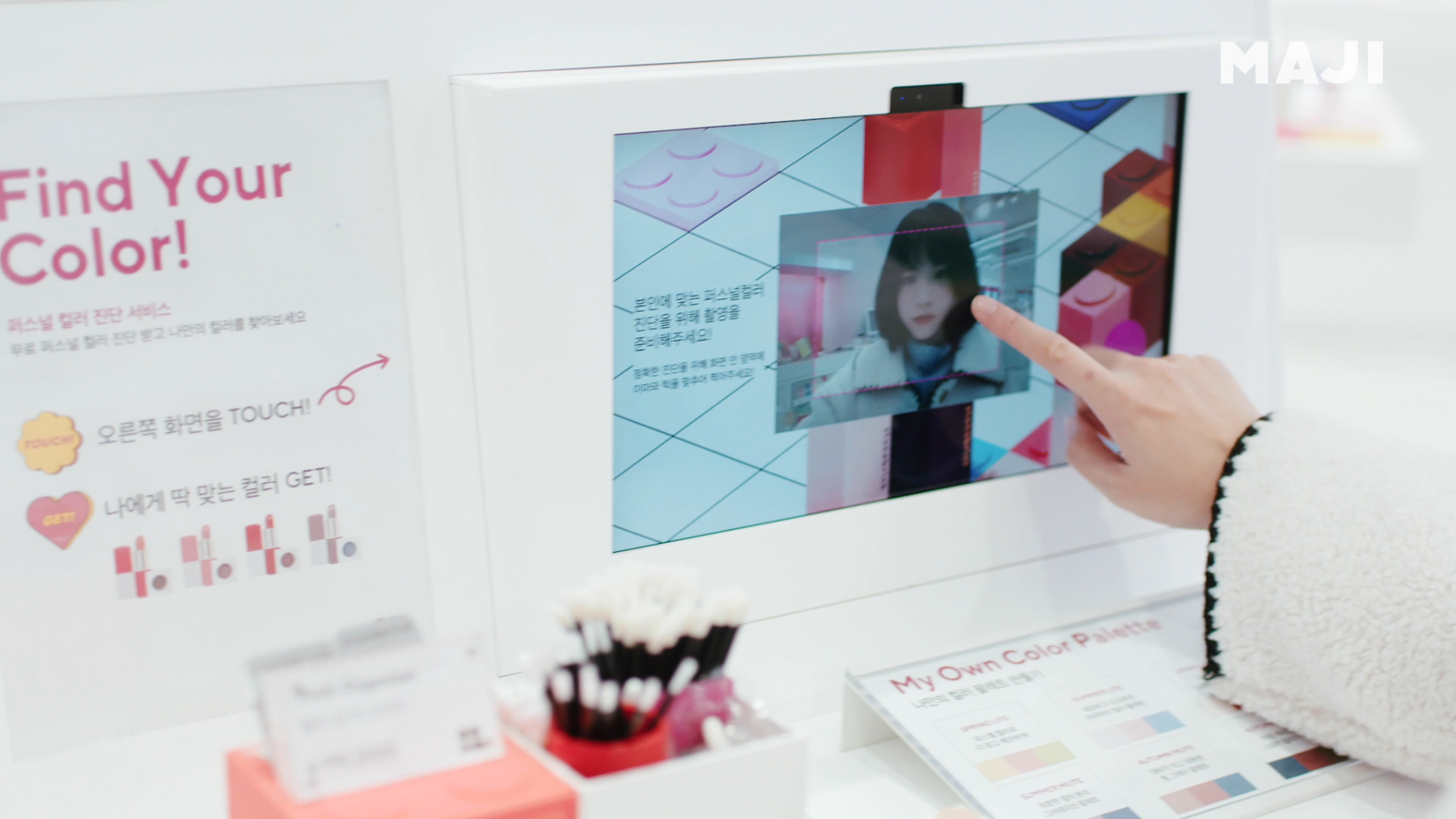 Stone Brick is one of the most trendy cosmetic brands in Seoul, with a cosmetic design reminiscent of Lego and more than 200 vibrant colors. Located in Hongdae, the flagship store is also known as a popular Instagram spot. Try out the lipsticks on display and find the lip color that works best for you. 💋

3 Shopping Time 🙆‍♀️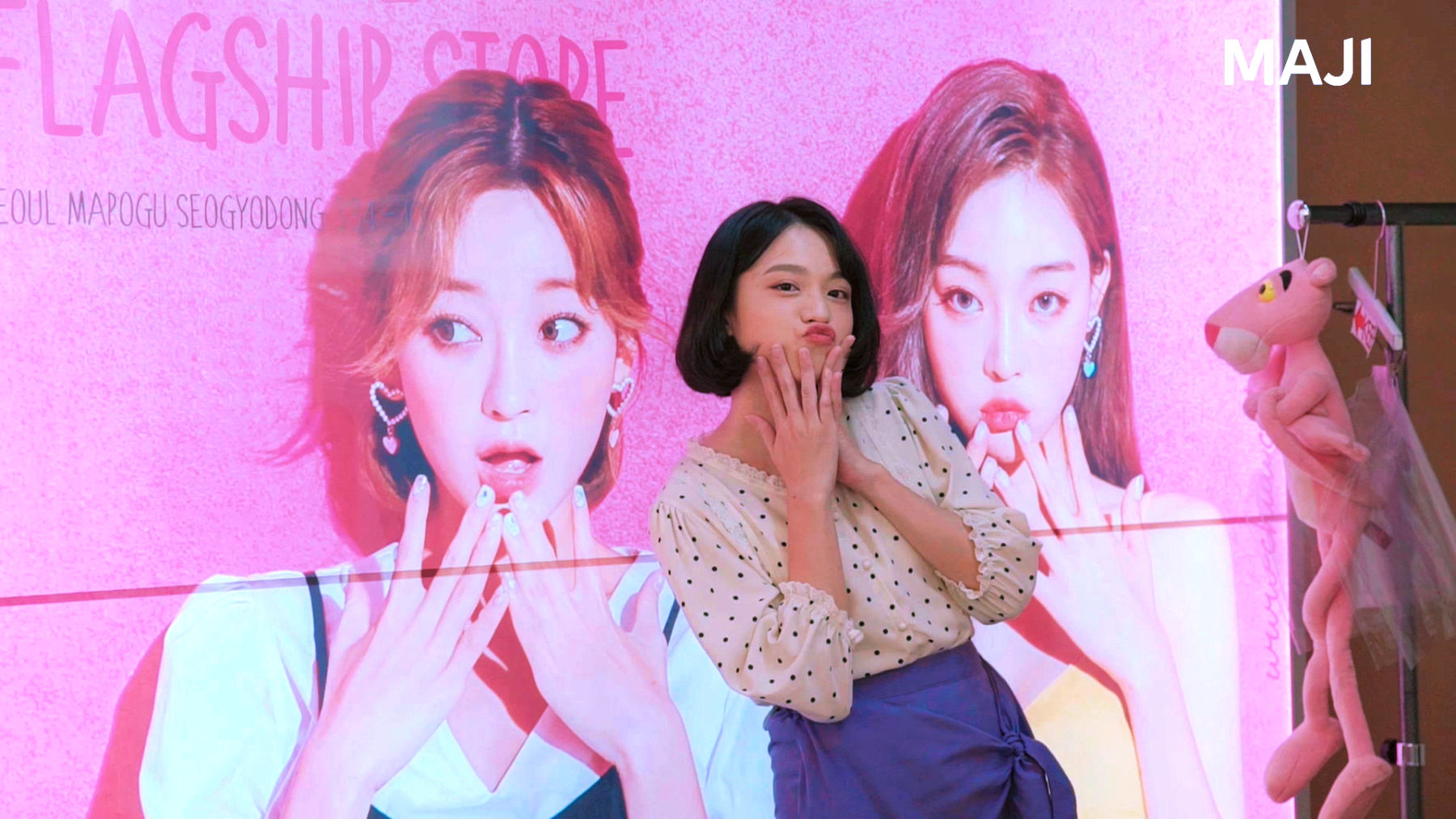 As you walk through Hongdae street, More than hundreds of fashion shops and accessory stores will catch your eye. 🤩
It is perfect for you to roam around in these lively streets for shopping.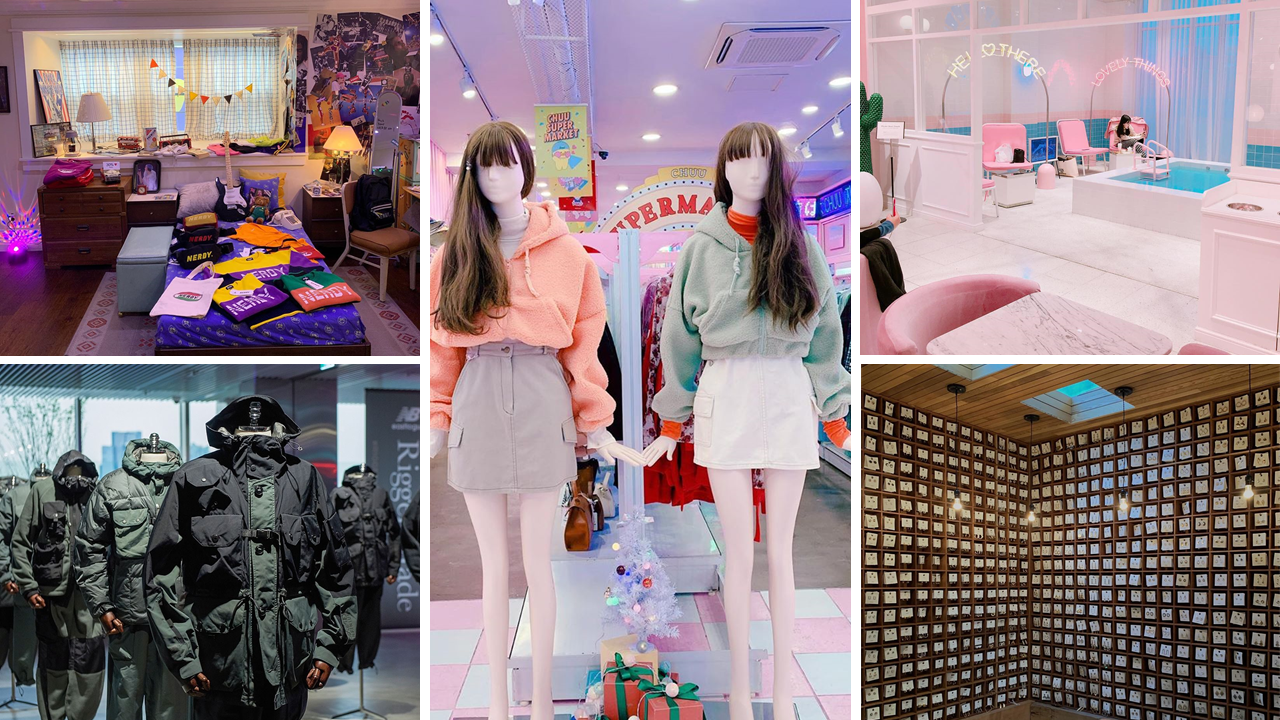 If you want to get the latest fashion trends, 👉 <Musinsa terrace 무신사 테라스>, <Nerdy>
If you are looking for some cute, feminine style 👉 <Chuu> <Stylenanda 스타일난다>
If you're accessory lover, 👉 <Sigonggan 시공간>

4 Lunch in Hongdae (Maji's secret🤫)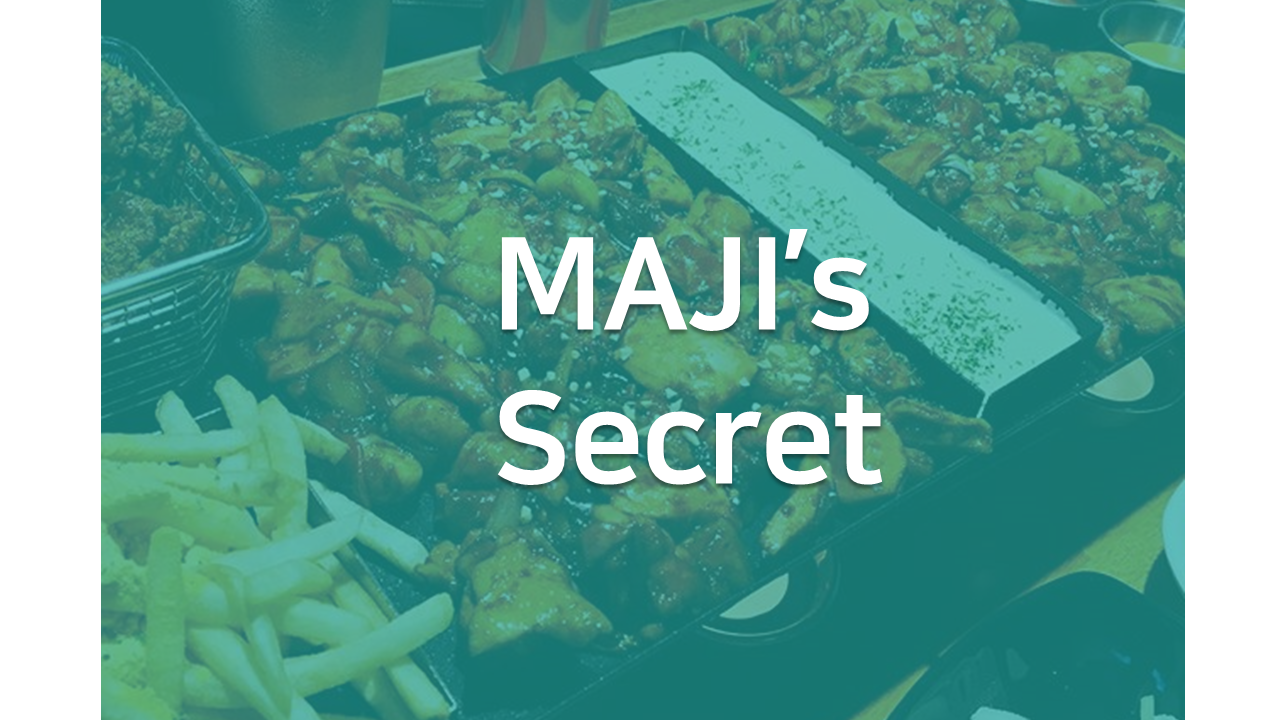 Hongdae is also famous for having many restaurants.👻 In the chat room, you will be provided with information about restaurants recommended by Korean food lovers, not just places for tourists.

5 Visual art Exhibition for your 'Pic of the day'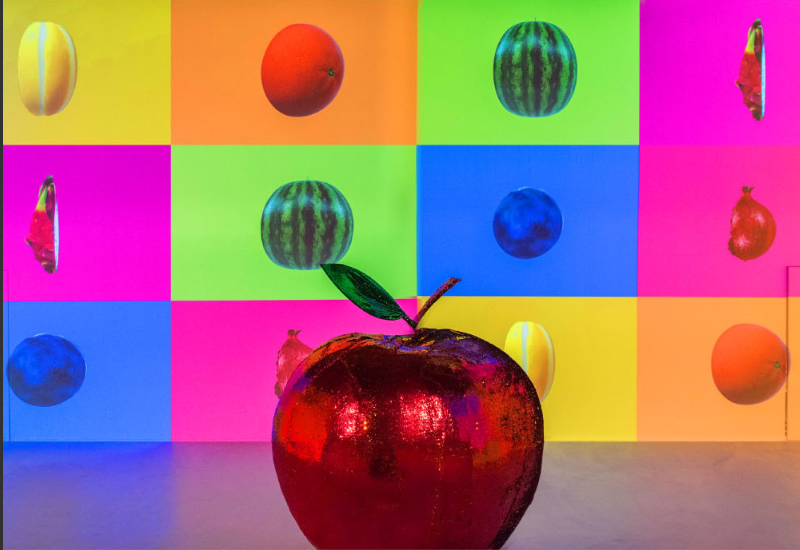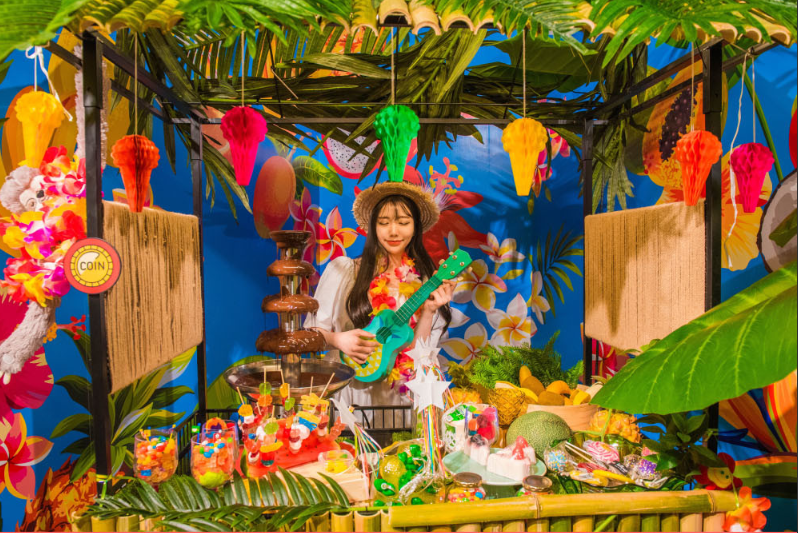 Fruit Fruit Sekyo big park (푸릇푸릇 서교대공원) in Hongdae
or Beauty Inside exhibition (뷰티인사이드전)
"Instagram-able Hot Place"📸

Rather than simply appreciating your work, you can be a part of it. Both exhibitions are famous for being a popular Instagram spot.
Those are a visual art spaces created by contemporary artists and curators and has various forms of work under the Various theme.
It's definitely must-visit place for those who like to take memorable pictures.🎞

6 Walk along the central park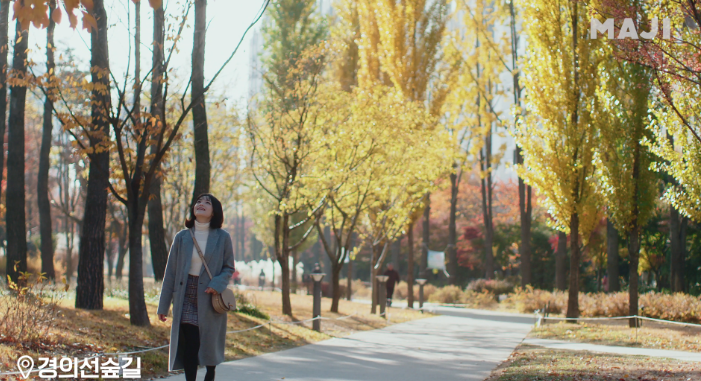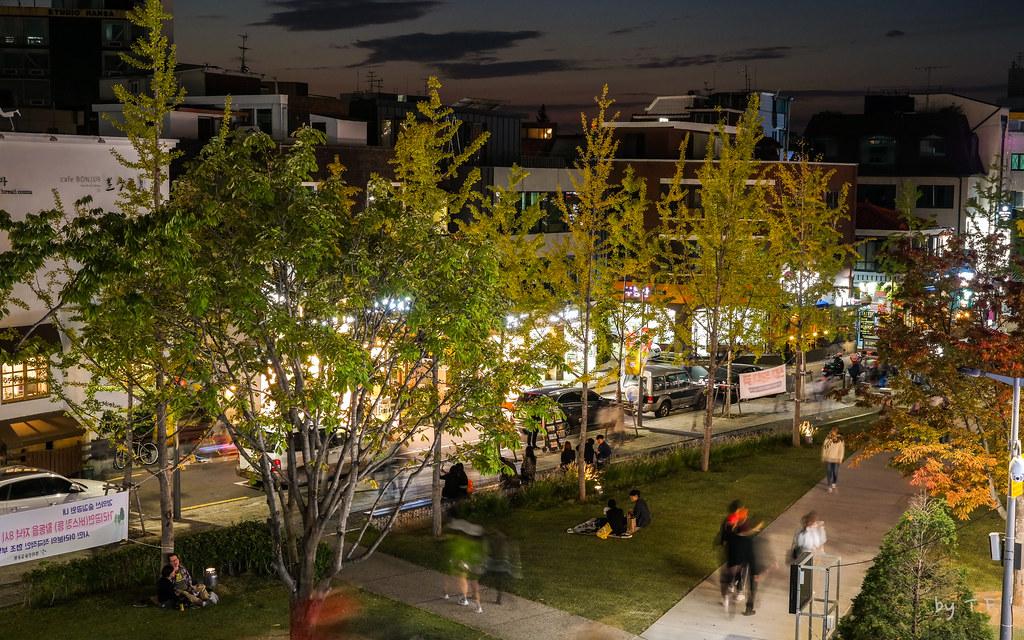 "Yeontral Park ㅡThe Central Park in Yeonnam-dong" 🌲🌴🌳🌵🌷🌻🌺 If you walk a little in the crowded Hongdae area, you will suddenly see a small park in middle of the city with green grass. The area around the old abandoned railway track now has now become a place for locals to rest freely. In summer, many people spend time on the green grass of the park or visit the famous restaurants or cafes around Gyeongui Line Forest Park in Yeonnam-dong.

7 Dessert - It's recharging time with sweets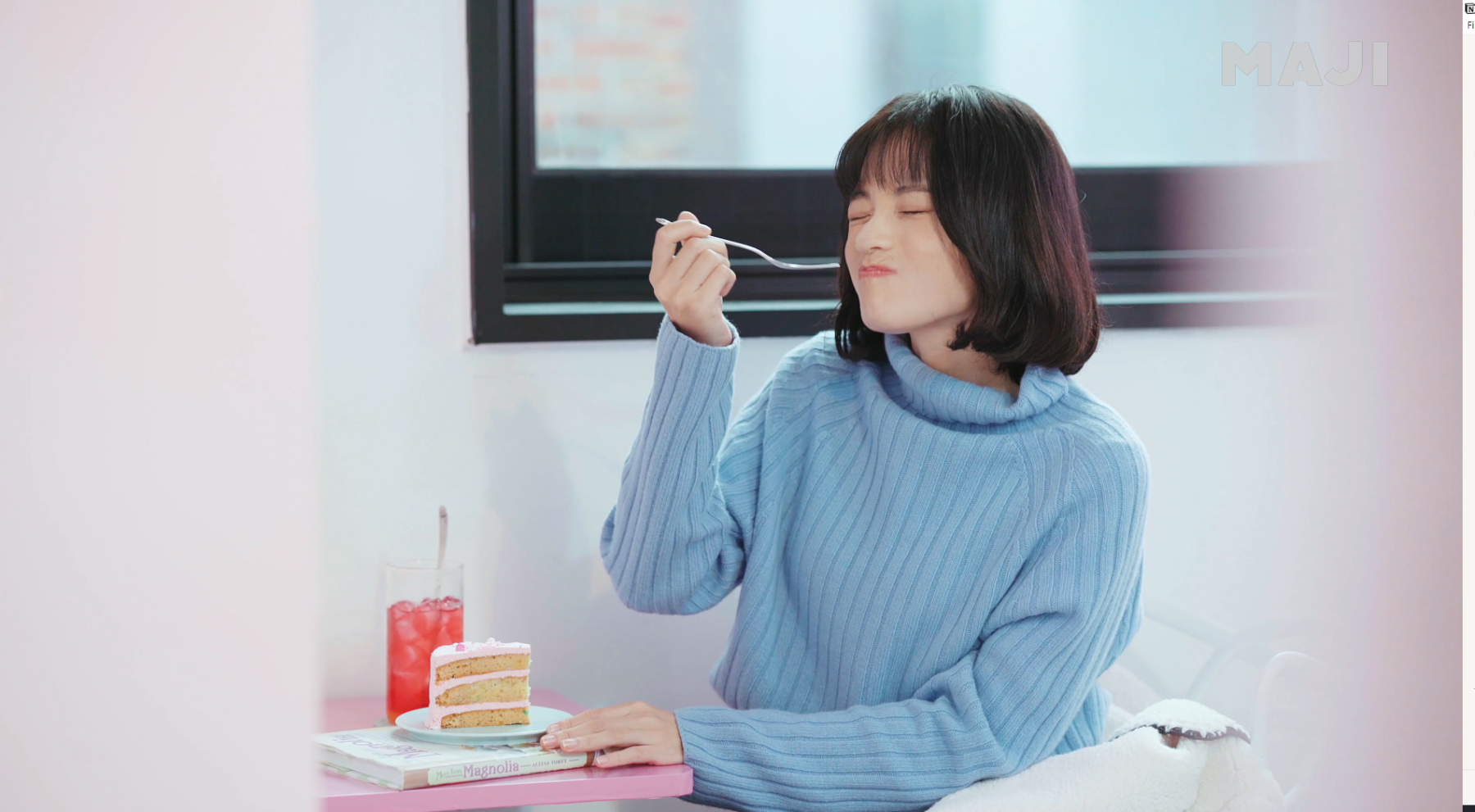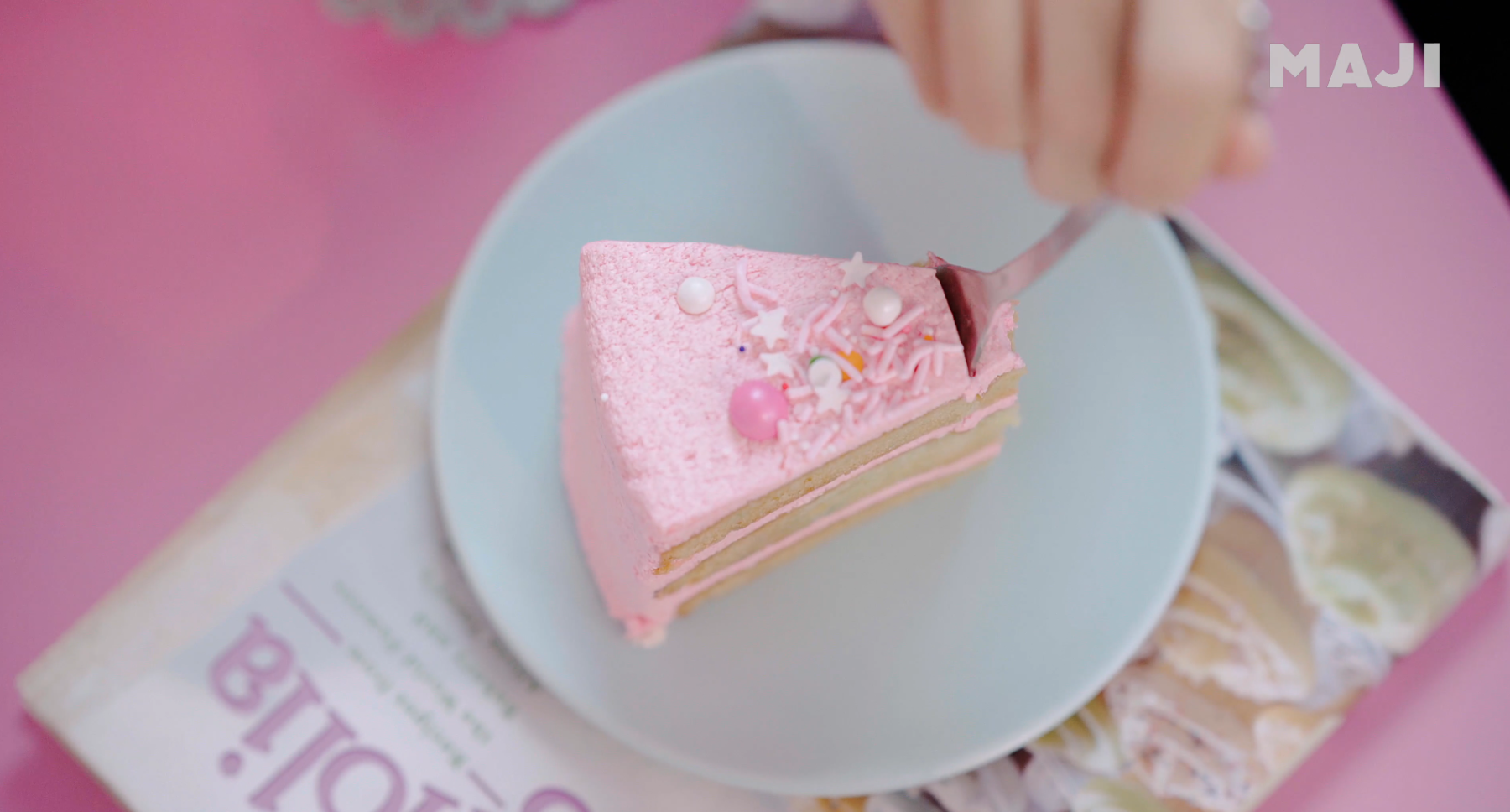 Hongdae is also famous for having many cafe&dessert shops🍰🍩 In the chat room, you will be provided with information about restaurants recommended by Korean dessert experts(?), not just places for tourists.

8 Perfume Making Class - Design your scent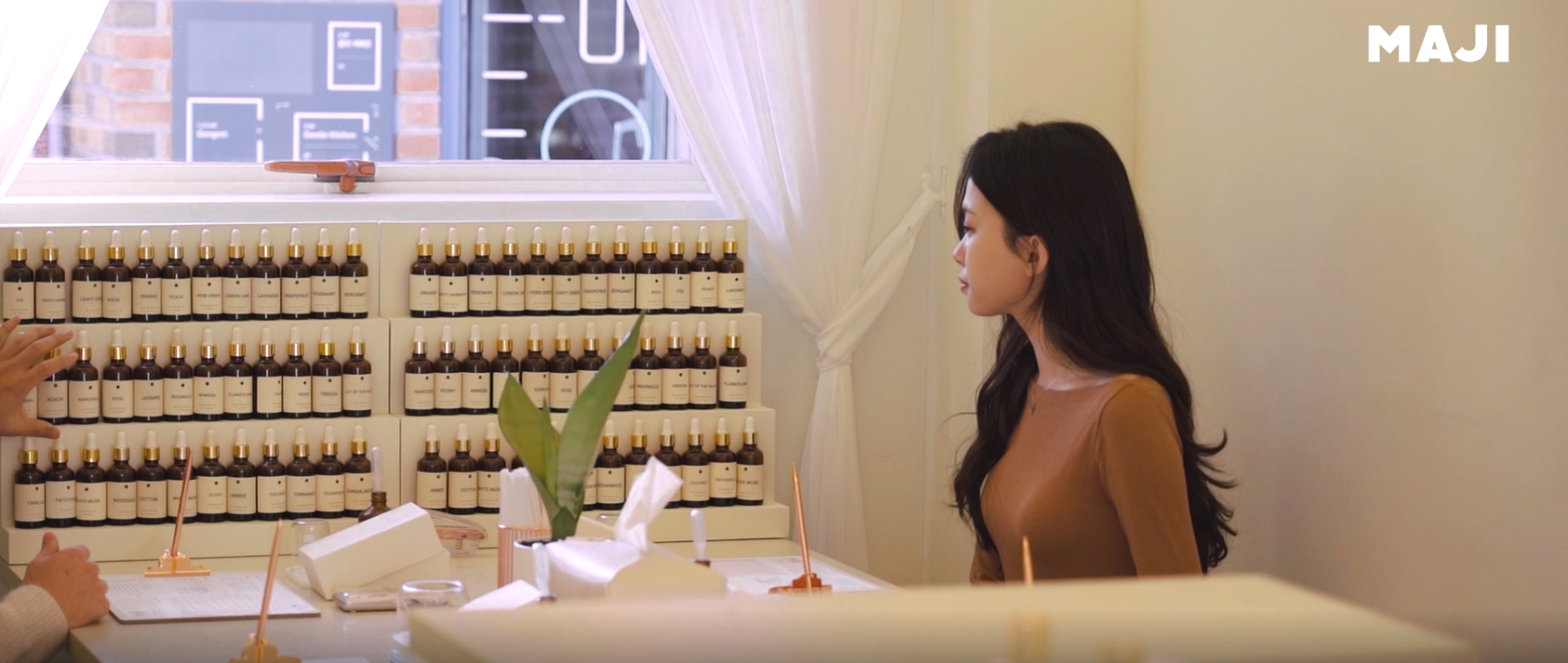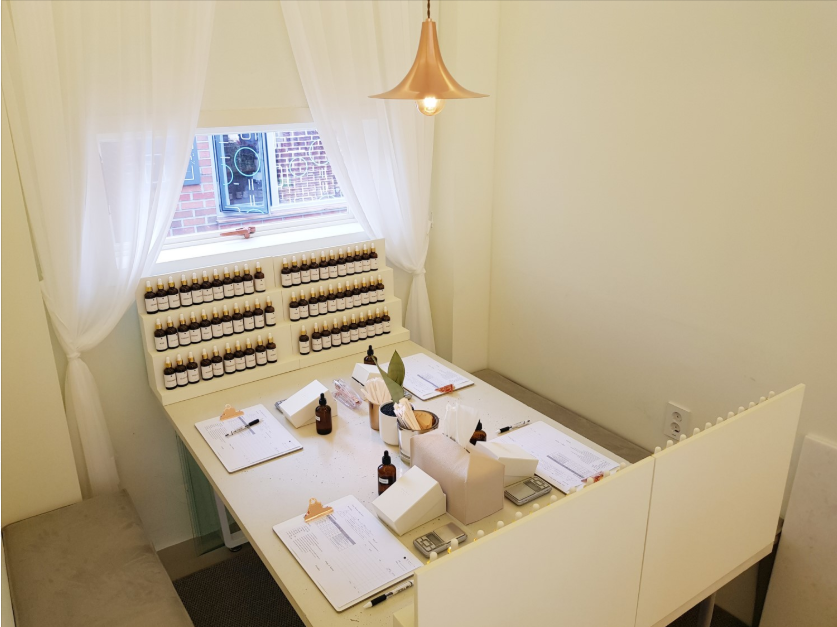 If you watched the Korean drama <My ID is Gangnam Beauty>, you might know that 'perfume' made them know each other, Kang Mi-rae and Do Kyung-seok, the best-looking guy.
If you still remember the heart pounding scene, try to make your own signature scent too! 🌼

9 Dinner in Hongdae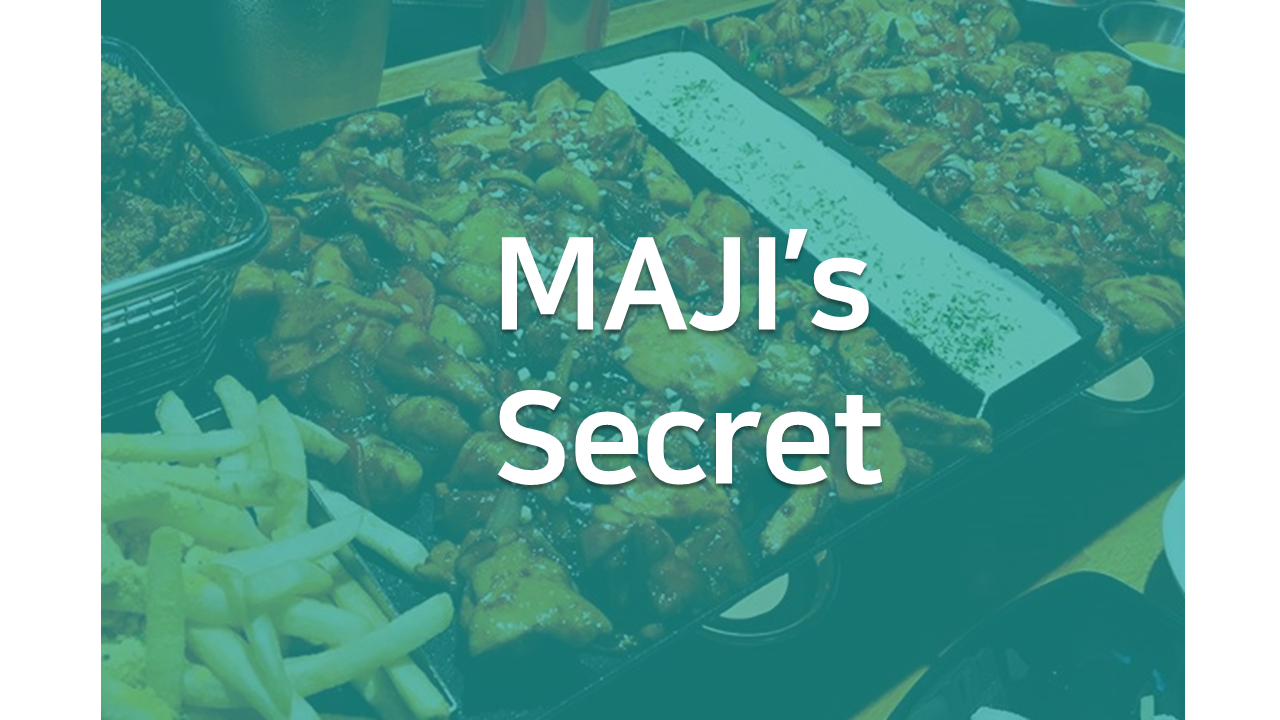 Hongdae is also famous for having many restaurants.👻 In the chat room, you will be provided with information about restaurants recommended by Korean food lovers, not just places for tourists.

10 Han River Park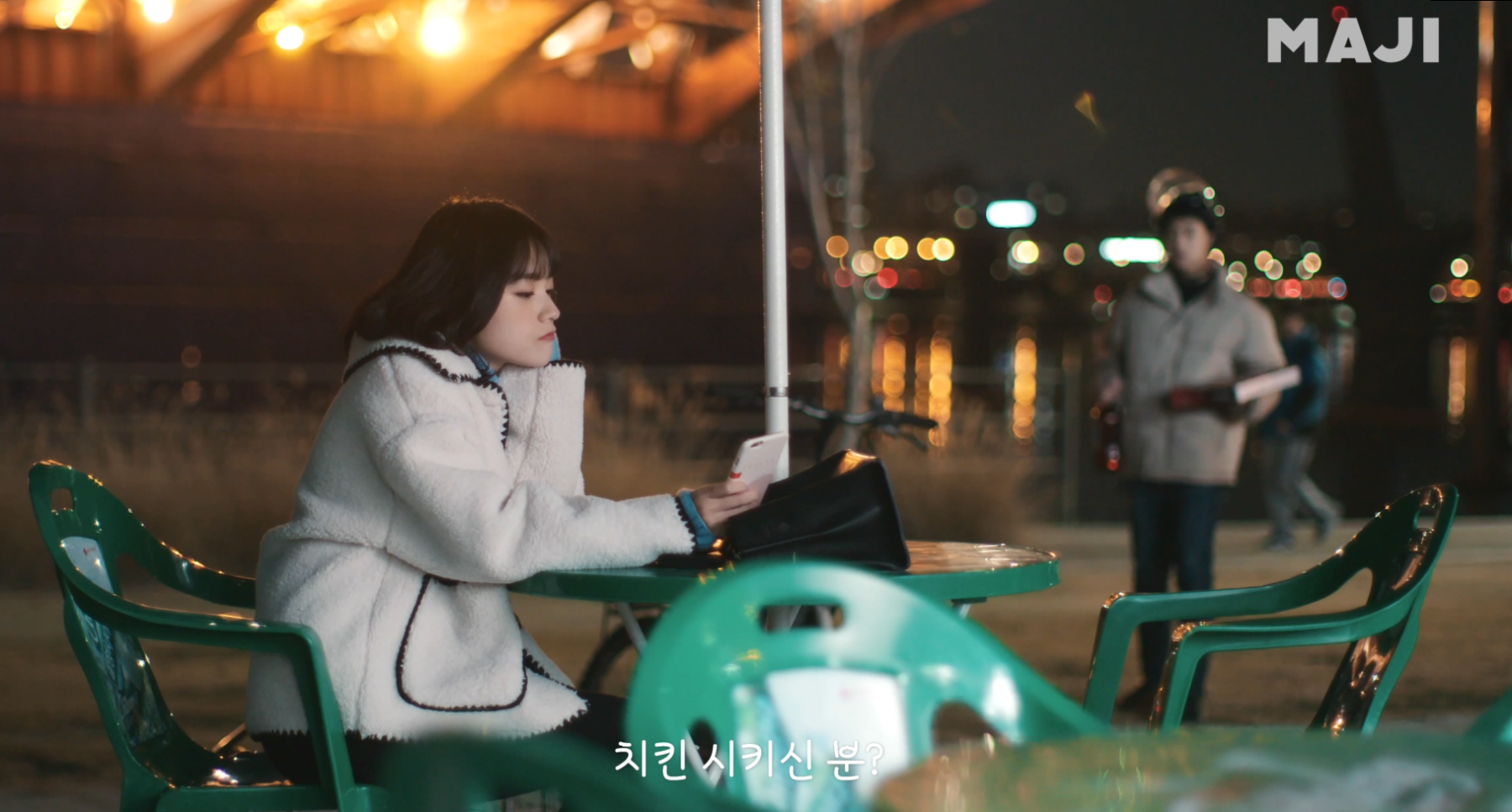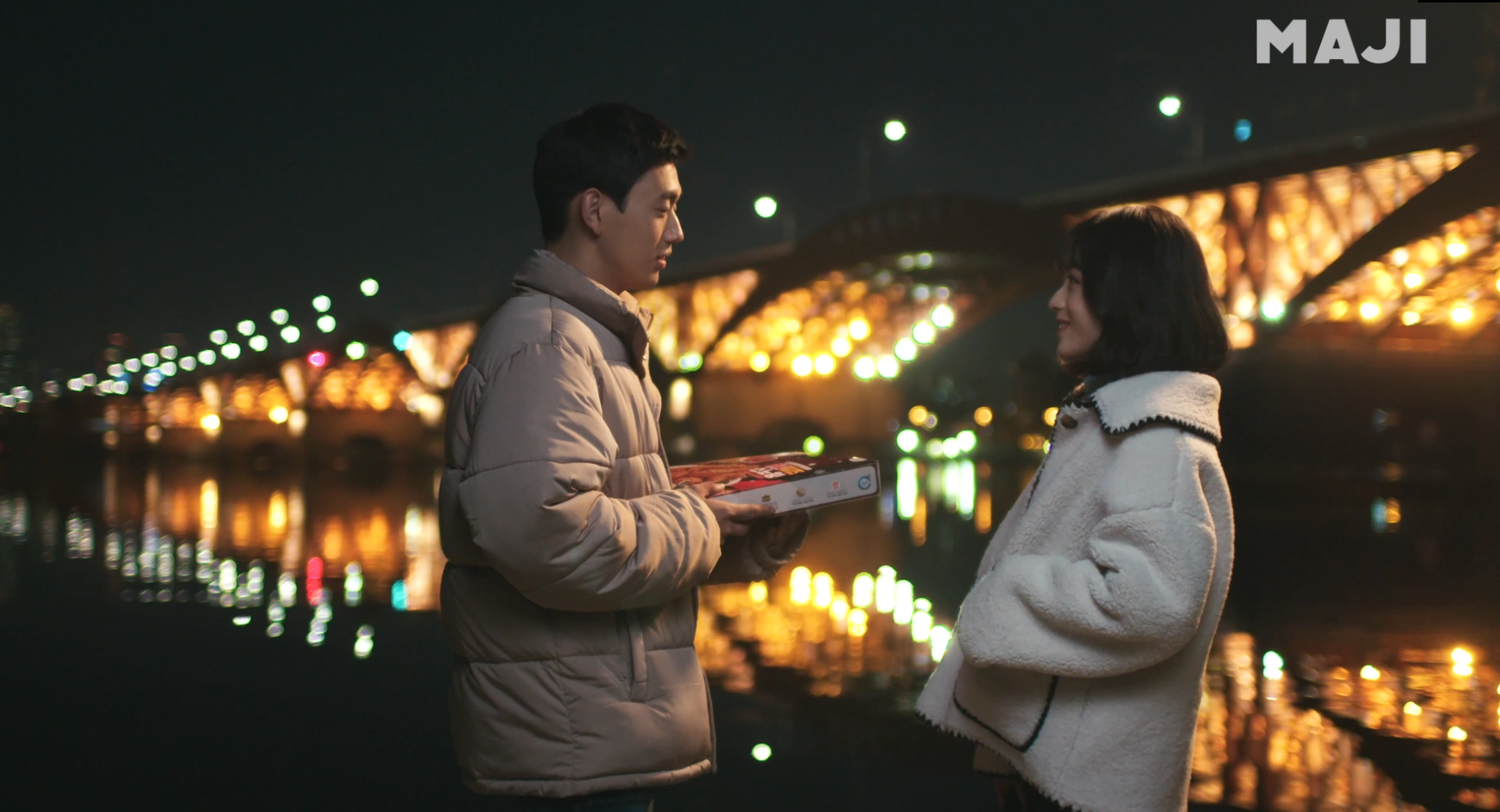 After dinner, if you are full, we recommend taking a walk in the Han River Park. You can reach Han River Park in about 20 minutes by walking from downtown Hongdae.
(or you can take a taxi! Just show the driver "양화진 외국인 선교사 묘원 (한강공원)" ) 🚖
Start walking in the Yanghwajin Foreign Missionary Cemetery and take a walk around the Han River.
😮 Yanghwajin Foreign Missionary Cemetery It is the final resting place for Korea's western residents, to commemorate about 500 people who have contributed to Korea since the late Joseon Dynasty; they engaged in journalism, education, and religion.

11 Wine place - A glass of wine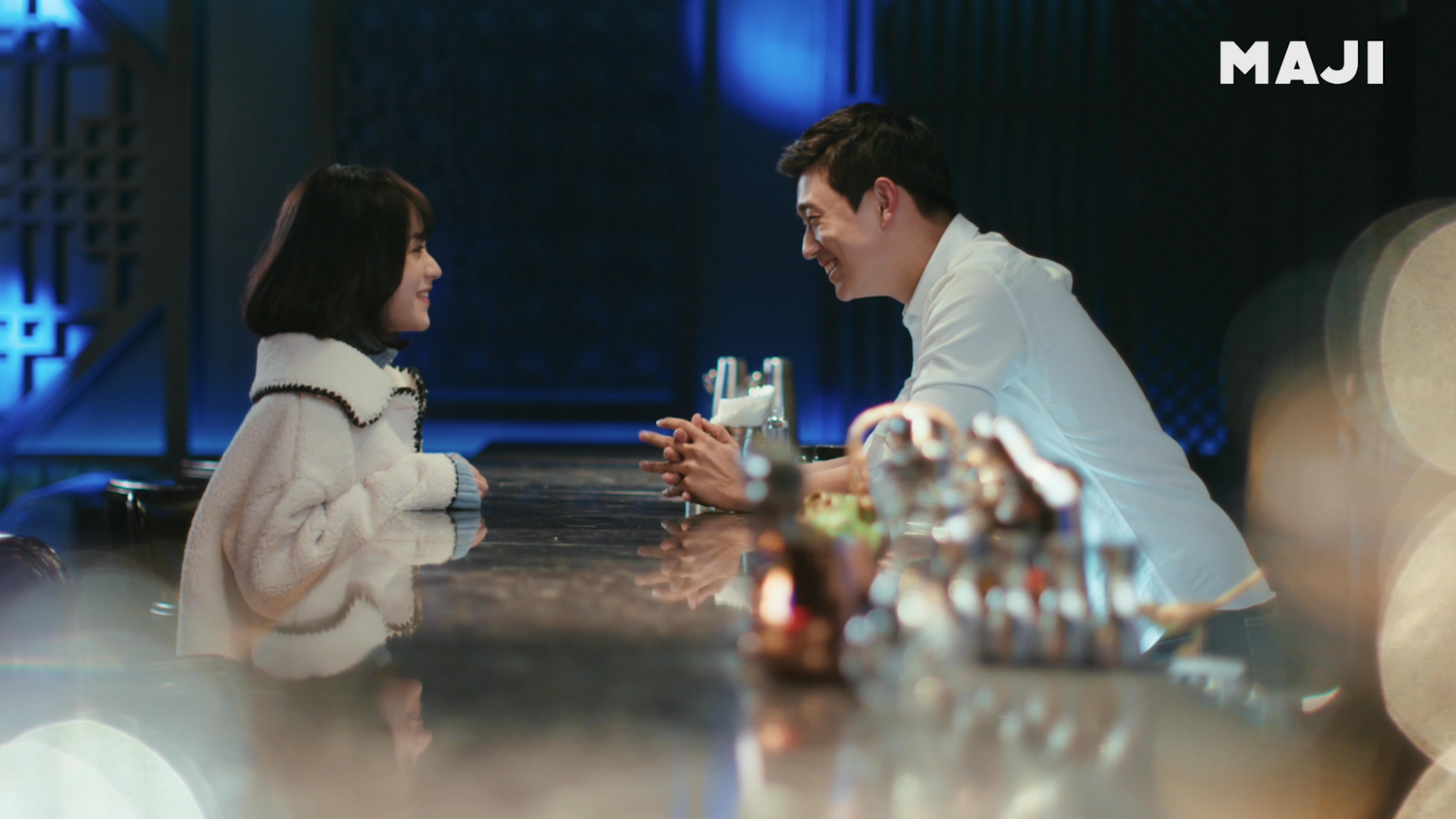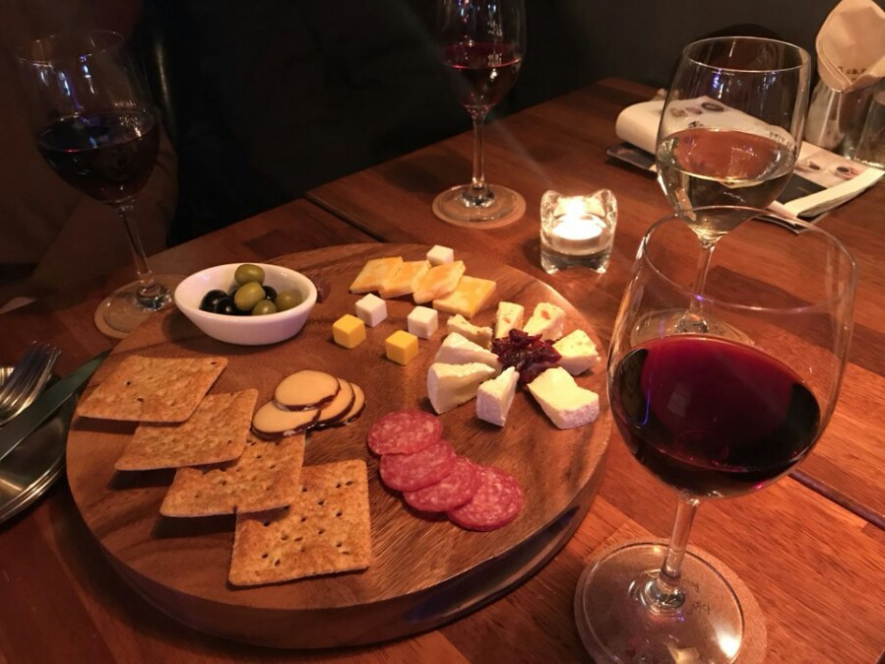 This is a wine place with good value for money. It's just 2900 won for a glass of wine, You will love the atmosphere and wine which tastes so good! Do you have low alcohol tolerance? It doesn't matter. Just let you get tipsy on the atmosphere!🥰
INCLUDES

Art Exhibition ticket

Perfume making class reservation & ticket at Parfumarie


Information about famous restaurants that the locals love; Places selected by us!

Invitation to chat rooms for people who bought the tour

(In the chat room you can share information with others and ask us questions about the tour.)

Transportation

Private guide

Food and drink

Personal shopping


Traveler's insurance
*Private guides and vehicles are available for the purchase of Maji pass package.

Important Notice
✔
Maji pass, including 'Vouchers' and 'Travel Information' are included in the itinerary, it is non-refundable. ㅡInformation will be provided via messenger within 2 days of booking.
✔
Based on the date selected at the time of booking, reservations for the attractions and experiences will be made.
✔
If you would like to change the date after booking, please contact us directly via messenger. However, depending on the situation, changing the date may not be available.
✔
Information on some restaurants and hot places will be only available to those who have purchased this tour.
Reviews - 0