Option
Details
MAJI RECOMMENDATION

Activity ★★★★★


Photo Spots ★★★★★


Exciting ★★★★★


Romantic ★★★★☆
SUMMARY

Duration: 12 hours


Language: English


Present your Printed or E-mail Voucher


Free cancellation up to 48 hours before the pickup date
HIGHLIGHTS
From the filming location of BTS' music video, to the restaurant where the members went, to the famous tourist spot where the members went!
The Daily Tour course near Seoul & Seoul that I would like to recommend to Ami who visited Korea!
It is a tourist spot where Korean history and culture are breathing.
Everywhere you turn your eyes, you can feel the tracks of BTS!
Here's the perfect Daily Tour course near Seoul and Seoul prepared for Amy's trip to Korea!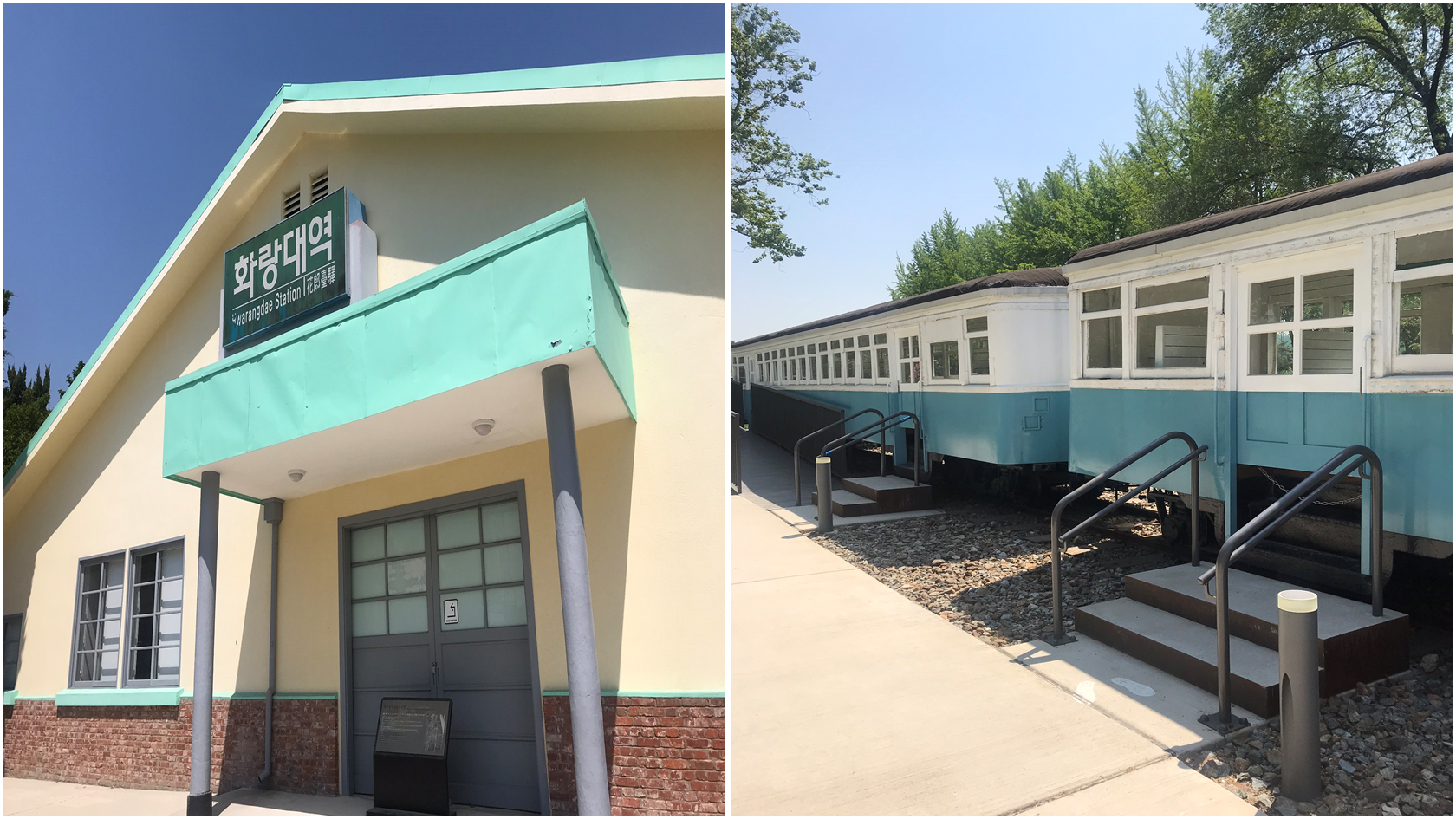 1. Hwarangdae Station (RM)

Of all the travel photos RM posted on Twitter, I'm sure you all know the ones taken next to the train!
Is this the set? Is there a museum somewhere?
It is Hwarangdae Station, the last simple stop in Seoul, our first destination.
The small number of passengers means a small station running without a station.
current tram, trams, narrow-gauge trains, etc. that used to run Korea, Japan, and the Czech Republic.
It's a railroad museum where you can look at the history of railways.
Imagine RM posing next to a canyon train.
Let's go and look at the history of railways.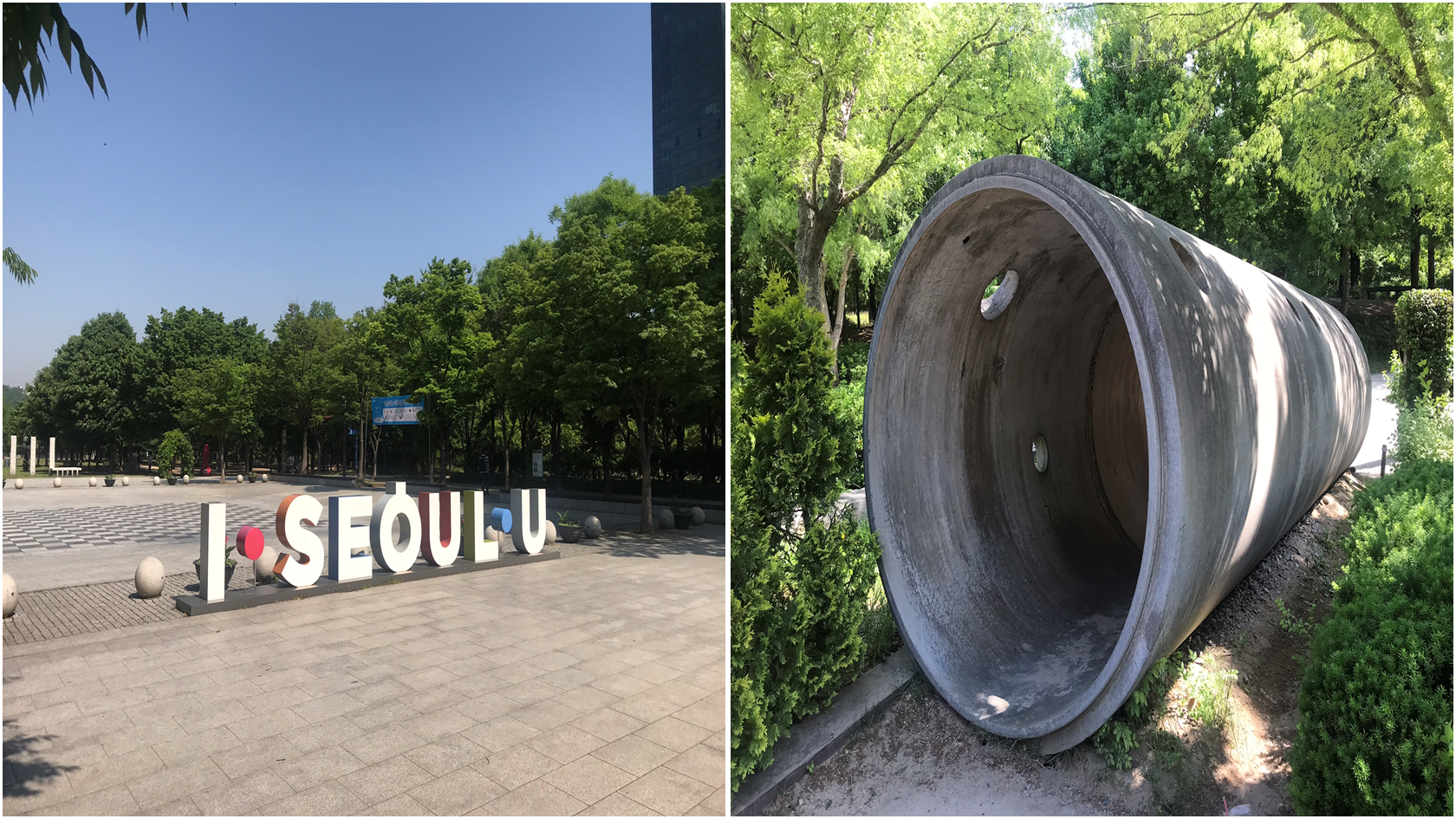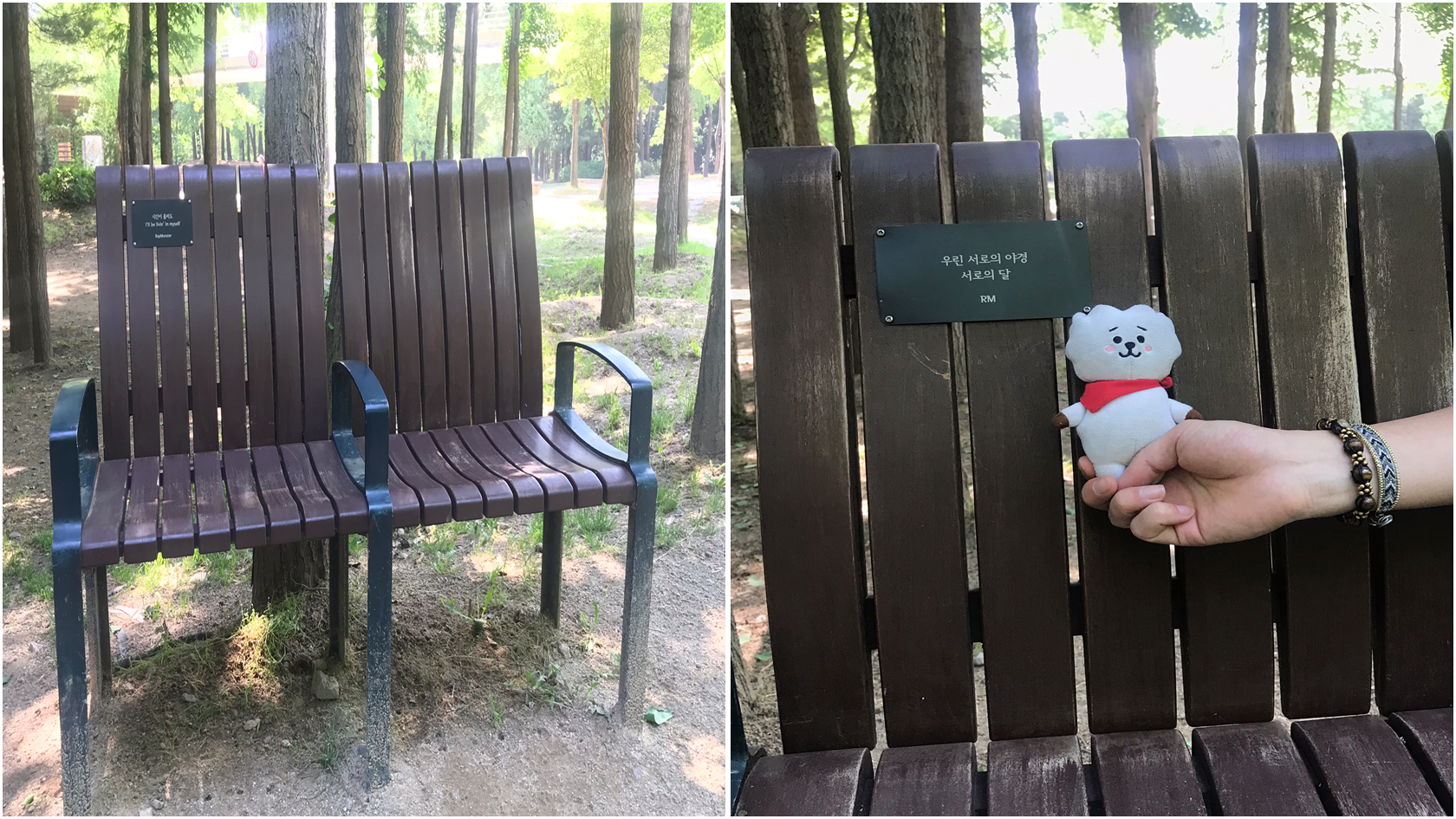 2. Seoul Forest

On the trail of Seoul Forest, is ther a bench with the lyrics of RM's <Rapmonster>?
'We are each other's night view and each other's moon' & 'I will be livin' in myself'
The place where Seoul Forest used to be was the place where the ranch of Joseon Dynasty was located
The ranch moved to Gwacheon, BTS' Jin's hometown.
Since then, the trees have been planted by the citizens themselves.
Currently, Seoulites use the Seoul Forest when they want to finish work or take a rest during the weekend.
Feel the mood of RM in Seoul Forest, which is always introduced in Top 10 as a date course in Seoul.
3. Olympic Park (Naholo Tree)

BTS RM said, 'My friends lie with me on the green lawn of Olympic Park.
Thank you for your love to see the sky.'
Sometimes our lives are lonely like the tree of Olympic Park,
Just like Olympic Park, which gives people some time to relax in the busy city center.
Imagine someone who will be a Magic Shop for us when I want to disappear forever on a day I don't want to be.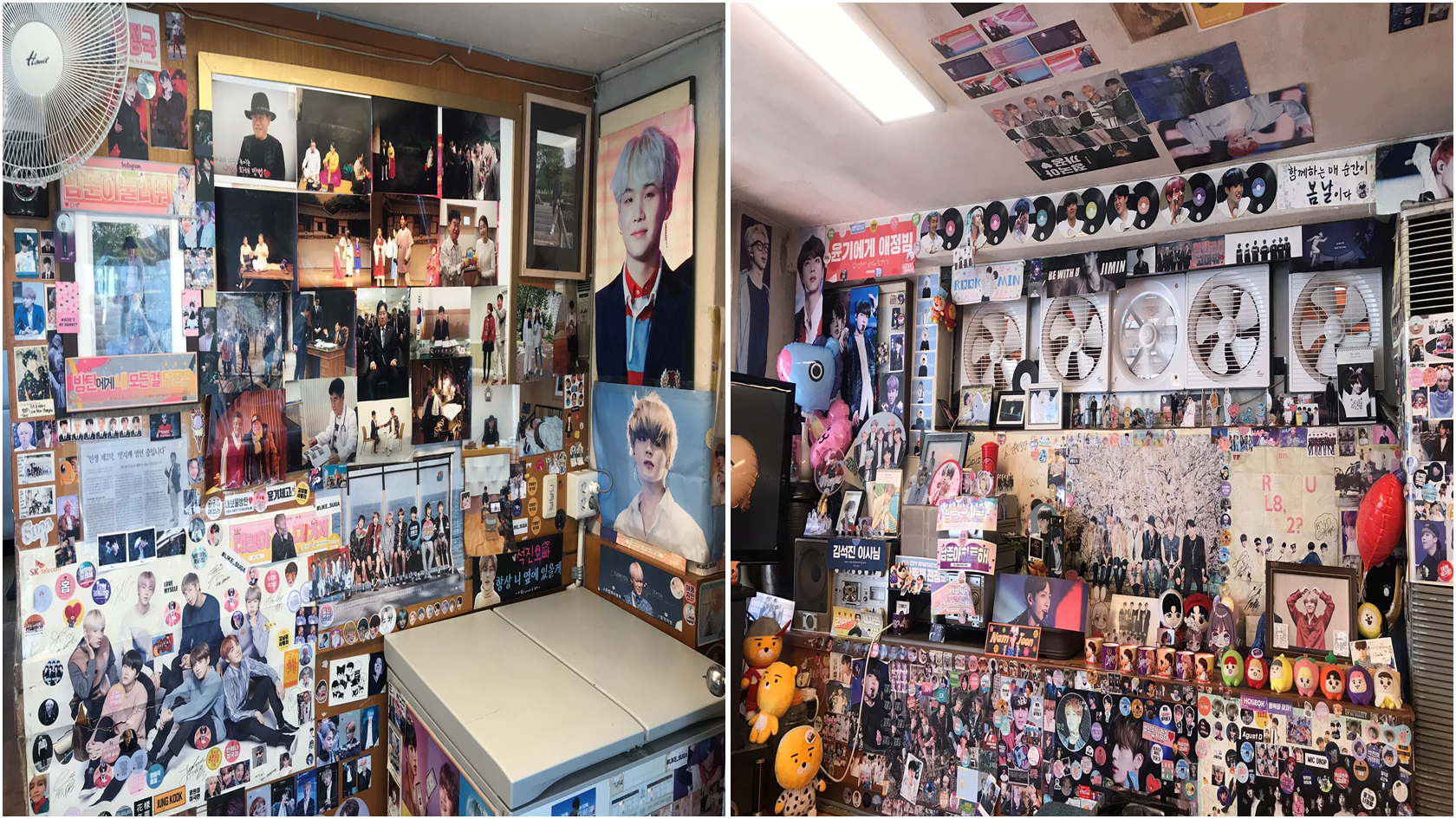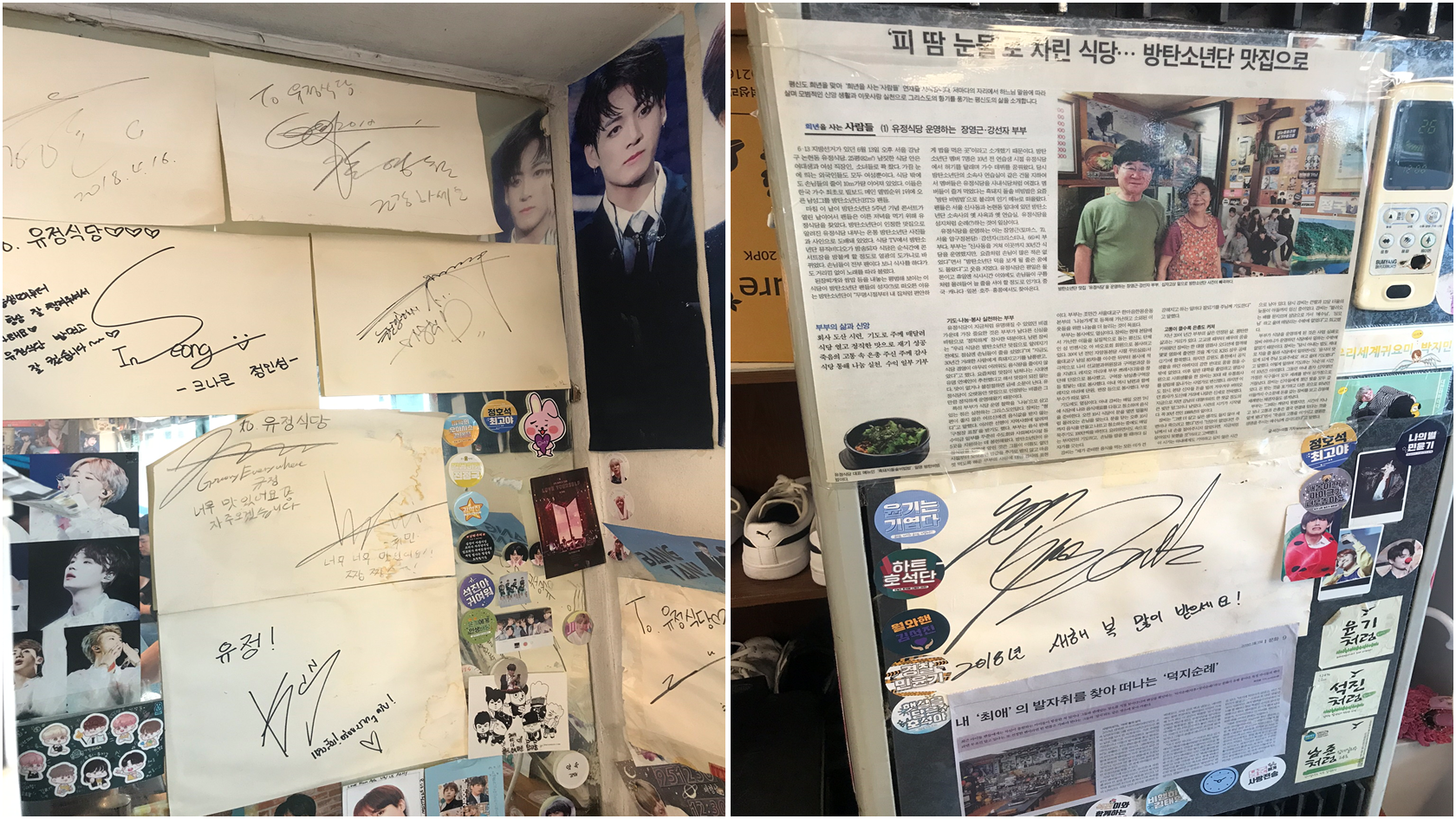 4. Yujeong restaurant

The downstairs of the Yujeong Restaurant was a practice room of BTS as trainees.
BTS came to eat the black pig dolsot bimbam as fatigued body.
Their blood, sweat, and tear is cherished in a restaurant.
In here, You can try BTS set which BTS enjoyed.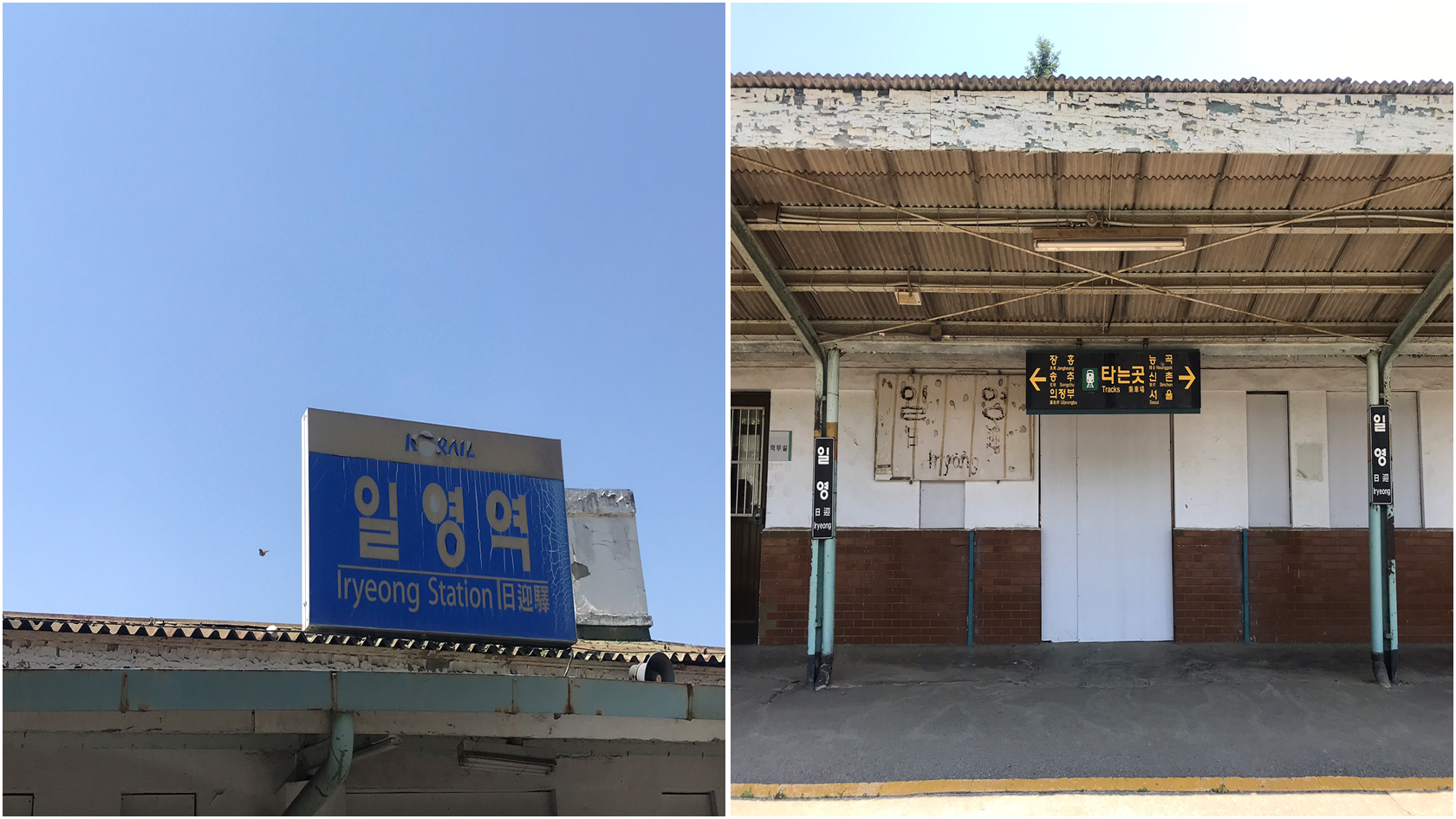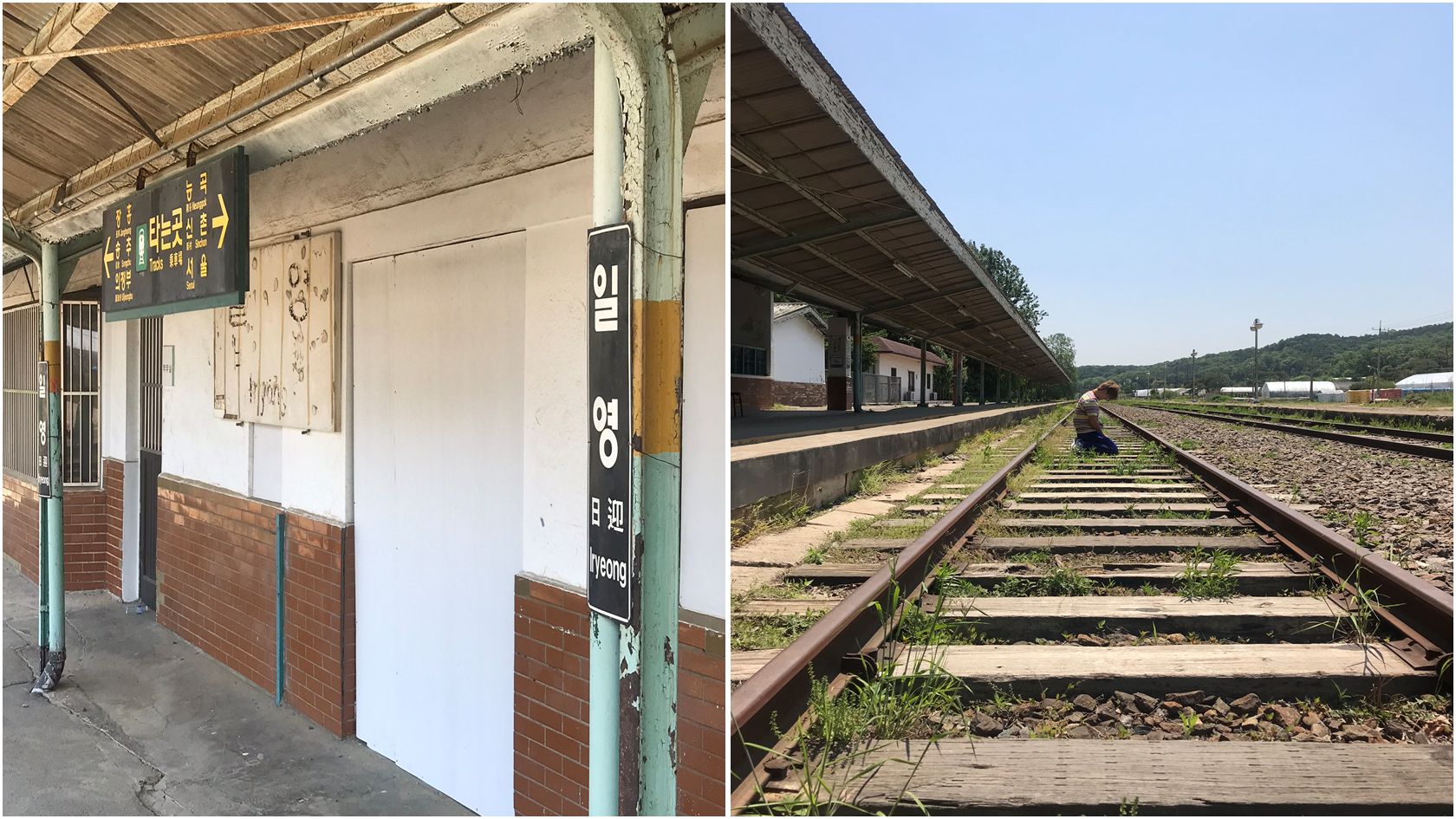 5. Iryoung Station

The music video for 'Spring Day' shot in a train concept.
In the beginning of the music video, there is a scene where V listens to the sound of the tracks.
That's where the scene was filmed. Iryoung Station!
Yangju's simple Station is now closed.
Thanks to the numerous ARMY, it is regaining vitality again.
Let's also go to Iryoung Station and listen to the sound of 'spring days' coming from far away!
6. Yun Dong-ju Literature Hall

Do you remember the Twitter picture that RM posted with the word "Don't go to fall"?
The picture was taken at the Poet's Hill in Yundongju Literature Center.
Japanese occupation as the pain and independence of the Joseon Dynasty poetry.
RM, who makes music touching the whole world,
and are calling out their beliefs to the world, including LOVE YOURSELF, I will live in' myself.
It is similar to Yun Dong-ju, a poet who called out to the world the reality of colonial Joseon and anti-Japanese sentiment.
Find out what the two look like and visit the Yun Dong-joo Literature Center.
7. Bukak Skyway

Bukak Skyway in Pyeongchang-dong, Seoul
With a beautiful octagonal pavilion at night and pretty during the day.
The Bukak Skyway says the night view is so great!
RM also went to Bukak Skyway where my hobbies are going to art galleries, daily look, and traveling in Korea.
Running the North Axe, the last leg of our journey.
Let's listen to BTS' songs.
MAJI TIPS
• Check First!

- If you want to feel BTS' footsteps, join us!
- Check your pick-up location and book near your hotel!
- Our place is not Ami but a tourist destination that many Koreans visit!
• Recommend Photo Spots
Hwarangdae Station

- Take a picture like RM next to a narrow track
- Take a picture on a bench with RM's lyrics on it.
Olympic Park

- Take a photo of friendship with a friend under a tree by Naholo.
Yujeong restaurant

- Holding a and a black pig dolsot bibimbap.
- In Holding a wall full of signs of members.
Yun Dong-ju Literature Museum

- To leave the back like a poet of the rm



• What to expect!
- Eat the BTS set in Yujeong restaurant
ITINERARY
8:20 Depart from Hongik Univ. Station Exit 4
9:00 Depart from Myeongdong Station Exit 2
9:10 Depart from Dongdaemun History & Culture Park Station Exit 10
10:00-10:30 Hwarangdae Station (Next to Korea Military Academy) - RM
11:00-11:40 Seoul Forest Park - SUGA
12:10-1:30 Olympic Park (One Tree Hill) -RM
14:00-15:00 Yoojung Sikdang - BTS
16:00-16:40 Iryeong Station - V
17:40-18:00 Yoon Dongju Literary Museum - RM
18:10-18:30 Bugak Skyway - RM
18:30 Leave for Drop off points
19:00 Arrive at Hongik Univ. Station
19:40 Arrive at Myeongdong Station
19:50 Arrive at Dongdaemun History & Culture Park Station
*Optional Drop off at Laundry Pizza (8:30pm)
INCLUDES

Transport


English staff

Meals

Travel insurance


Hotel pick up / drop off
MEETING POINT & TIME
• Meeting point

- Hongik Univ. Station Exit 4

- Google Map → CLICK HERE

-Myeongdong Station Exit 2

- Google Map → CLICK HERE

- Dongdaemun History & Culture Park Station Exit 10

- Google Map → CLICK HERE

• Meeting time
- 8:20 AM Hongik Univ. Station Exit 4
- 9:00 AM Myeongdong Station Exit 2
- 9:10 AM Dongdaemun History & Culture Park Station Exit 10


IMPORTANT NOTICE
- Child Price is from 3 - 12 years old and over 13 years old, it will be adult price!
- Itinerary is subjected to traffic & weather condition
- Please inform us if you will be bring along a baby stroller or wheelchair
- Infant is free of charge, no seat available
Reviews - 0