Option
Details
SUMMARY

Present your Printed or E-mail Voucher


Free Cancellation up to 2 days before the pickup date
WHY MAJI ANYTIME TICKET?
ㆍMAJI Anytime Tickets offer the ultimate freedom to visit anytime on the day of your choice.
ㆍFully flexible ticket, with no restrictions on when you can visit.
ㆍComplete flexibility over your itinerary, making your visit convenient and worry-free.
HIGHLIGHTS
Trick Eye Museum Temporary closed until 2020/4/30
Riding a shark? Turning into a mermaid? All of these would never happen in the real world, but the Trick Eye Museum makes it possible!
For those looking for unique Insta-worthy experiences in Seoul, Trick Eye Museum in Hongdae is the place to be.
Featuring a wide variety of 3D optical illusion paintings and interactive displays, Trick Eye Museum takes you on a magical visual trip filled with immersive Insta-worthy experiences.
When visiting Trick Eye Museum, always have your camera ready as you will be snapping plenty of cool, out-of-this-world photo-ops for your 'gram!
1. Water World 🌊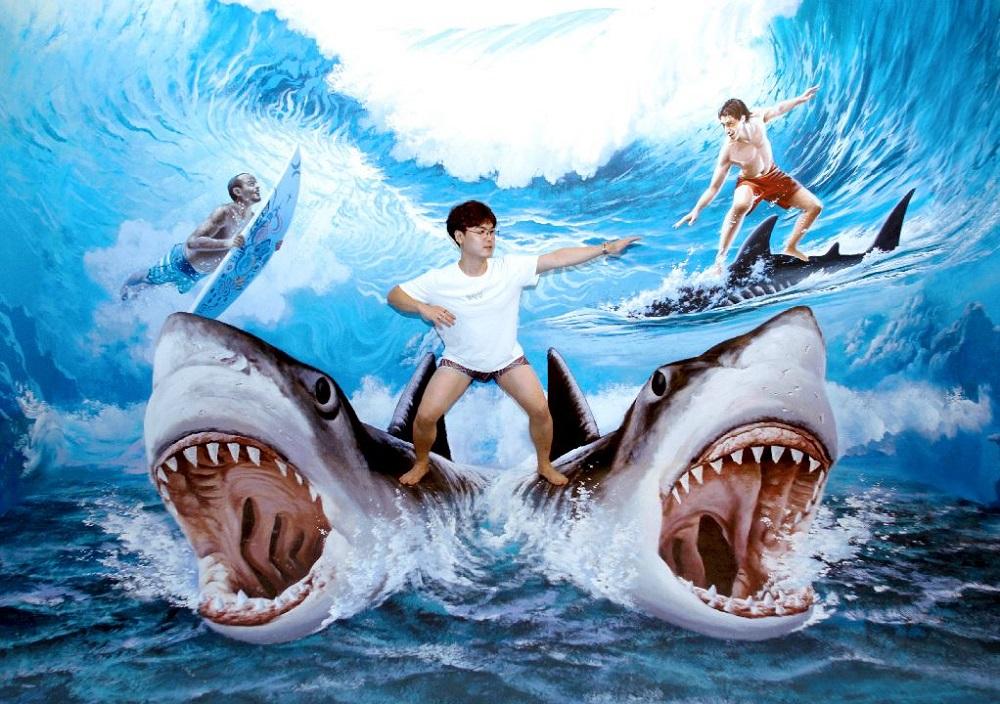 • "Water World" hall where you can see the fantastic underwater world. Ride the shark and become a ruler of the water world!
2. Best of Trick Eye Zone 👾
• "Best of Trick Eye Zone" is where you can snap mind-blowing optical illusions.
3. Synchro Zone 🏊
• "Synchro Zone" is where you can produce your own tricky-eye illusionary pictures in a pool. No need to worry about getting wet and just dive in!
4. Horror Nights 👻
• "Horror Nights" hall where you can take pictures with scary zombies. From a Dracula to zombies...are you ready to escape here?
5. Fantasy Zone 🏆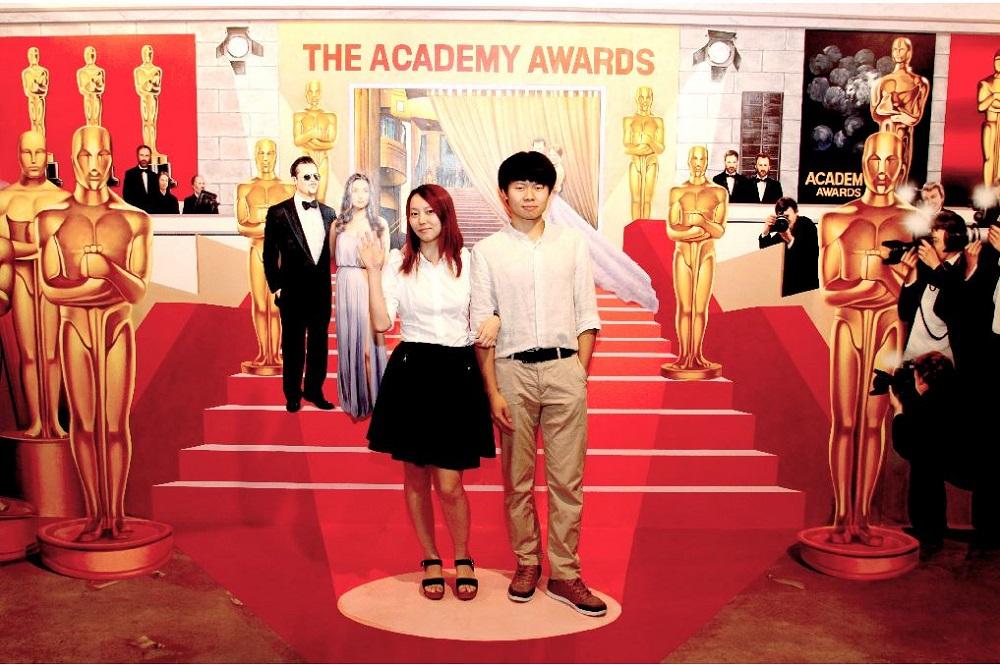 • "Fantasy Zone' is where all your imaginations and dreams come true!

Trick Eye Musum is the world's first augmented reality (AR) art museum. So, not only in 2D, you can explore and become a part of the exhibits on-screen, too.
All you need to do is the Trick Eye App and simply point at the AR exhibits, and you will be taken to whole new world. Go ahead, install the app, snap some quirky pictures, and play with your followers' mind!
---
Ice Museum
Ice Museum, next to the Trick Eye Museum, is another funhouse that offers immersive ice-themed experiences for both adults and children year-round.



• Inside the Ice Museum, you can expect a variety of ice sculptures on display and frozen fun for your whole family to enjoy, including this giant 10m-long ice slide to swoosh down.


• Whether it's a cold or rainy day, Ice Museum has got you covered with plenty of indoor entertainment, so swing by with your family or friends while in Seoul!
INCLUDES

Trick Eye Museum Entrance Ticket

Ice Museum Entrance Ticket

Free Locker
HOW TO USE
1. Select the date and purchase your Anytime Ticket to 'The Trick Eye Museum'.
2. Visit anytime on the day of your choice (within 120 days from date of purchase).
3. Present your printed/e-voucher at the ticket booth and redeem your ticket.
IMPORTANT NOTICE
1. Free admission: For children under 36 months (passport required)
2. Blanket and cushion are provided when entering the ice museum. Please return them when leaving.

3. Inside the Ice museum is really cold. Please dress warm.
VISITOR INFO
Mon - Sun 09:00 ~ 21:00 (Last Admission at 20:00)

---

ㆍAddress

- 서울시 마포구 홍익로 3길 20 서교프라자 B2

- B2, Seogyo Plaza 20 Hongikro-3gil, Mapogu, Seoul

(See map)

---

ㆍDirections






• By Subway: Hongik Univ. Station (

Line number 2/Gyeongui Line/Airport Railroad)

Exit 9: 5 min walk



TERMS & CONDITIONS
Cancellation Policy
- Unused tickets within the expiry date are 100% refundable

Reviews - 0