What a full nice day - Nami Island + Petite France + The Garden of Morning calm + Gangchon Rail Bike
Option
Details
MAJI RECOMMENDATION

Activity ★★★★★


Photo Spots ★★★★☆


Exciting ★★★★☆

Scenery ★★★★☆
SUMMARY

Duration 9 hours

Language English, Chinese

Present your Printed or E-mail Voucher to the staff

Free Cancellation up to 48 Hours before the pickup date
HIGHLIGHTS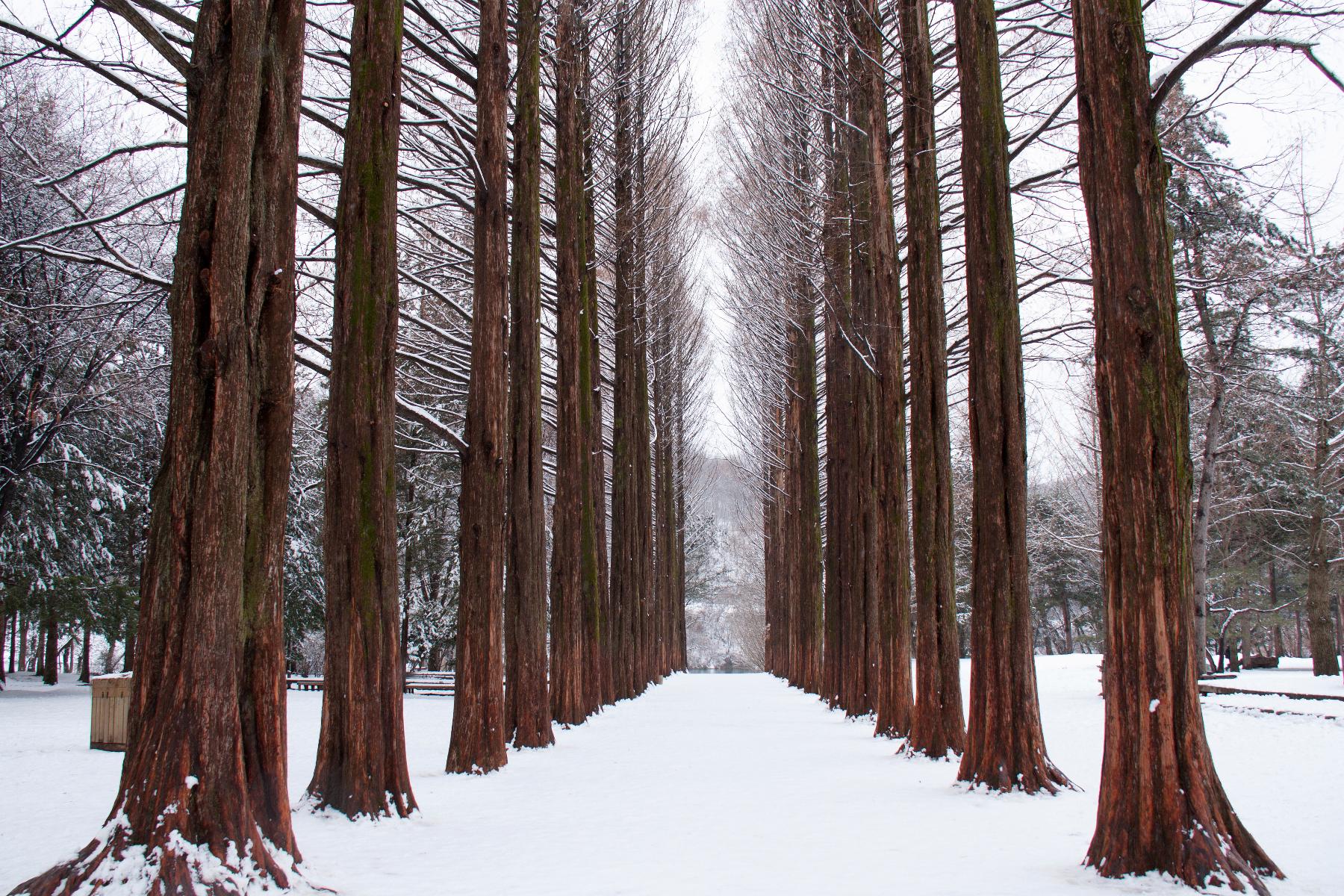 Nami Island
1. Nami Island (남이섬 나미나라공화국) has become a famous places after the K-drama 'Winter Sonata'.
2. It is a half-moon-shaped isle and you can enjoy different Nami Island over the different season (Spring, Summer, Fall, Winter).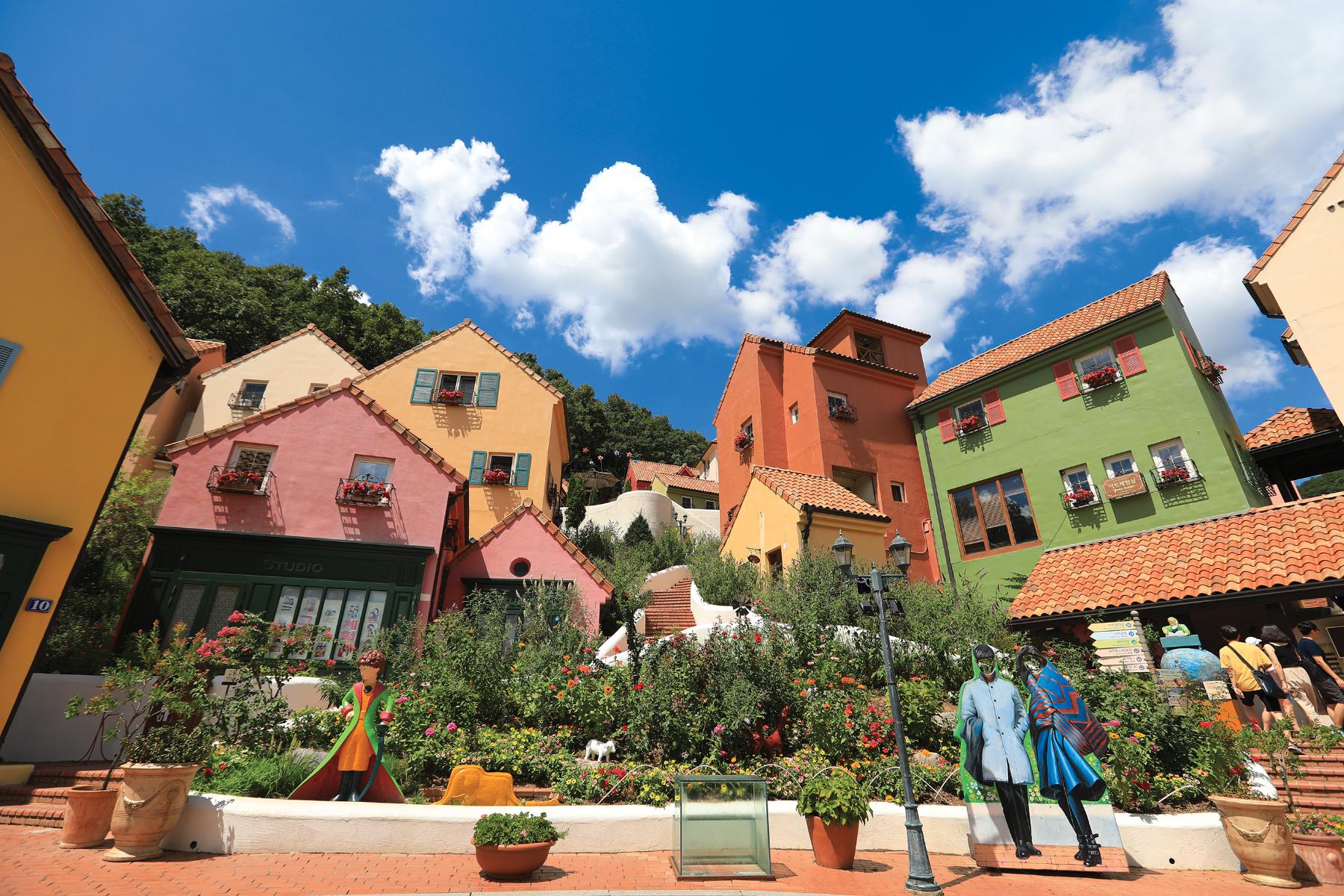 Petite France
1. A little vibrant French village that stands out with its brightly colored buildings.
2. This village consists of many photo-worth spots that was featured on many dramas and variety shows, such as "Beethoven Virus", "Secret Garden", "Running Man" and the most recent, "You Who Came From The Stars".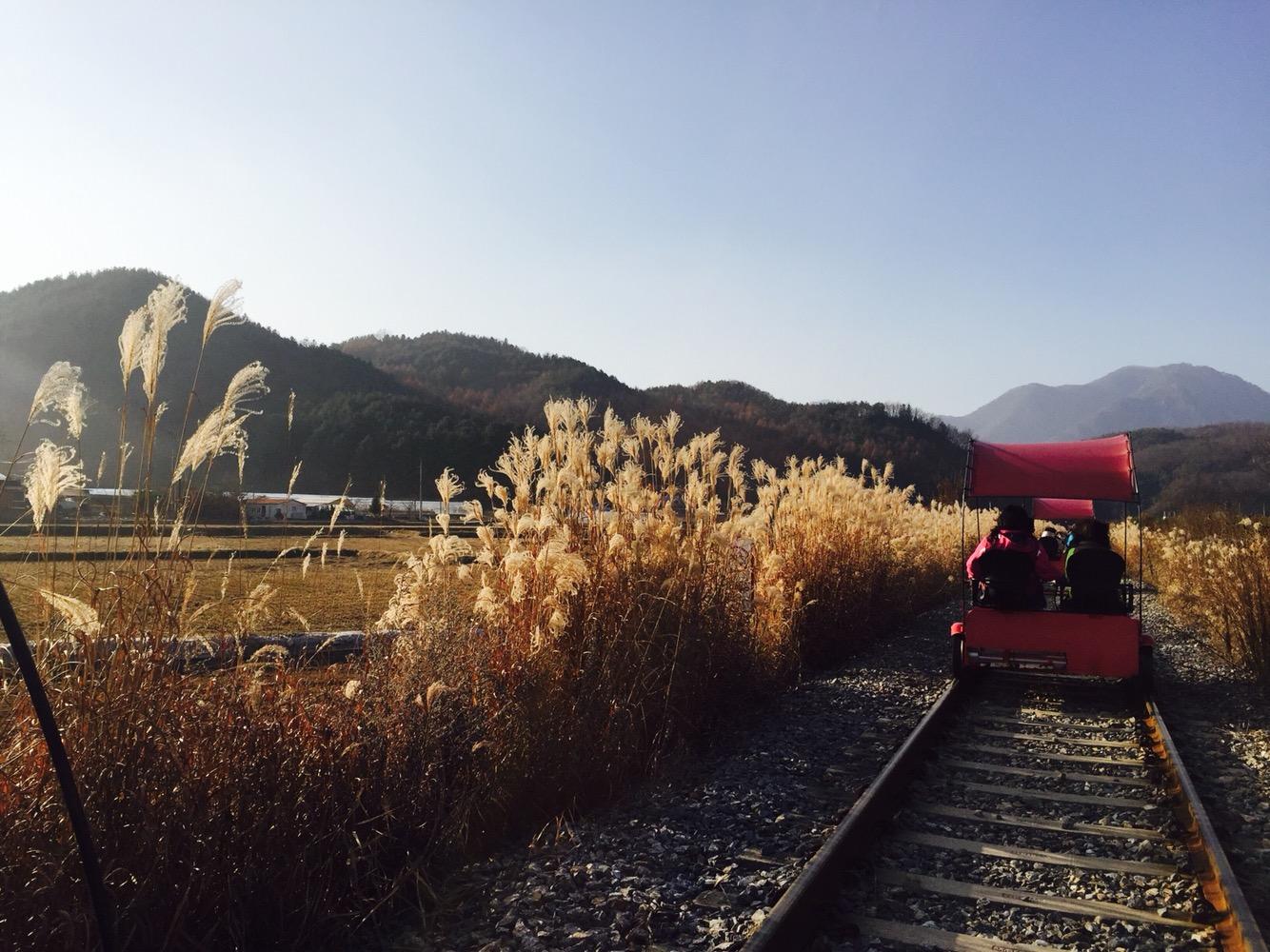 Gangchon Rail Bike

1. Gangchon Rail Park is a popular tourist attraction where visitors can pedal along old railroad tracks while taking in the lovely Bukhangang River scenery.
2. There's no better dating course than this!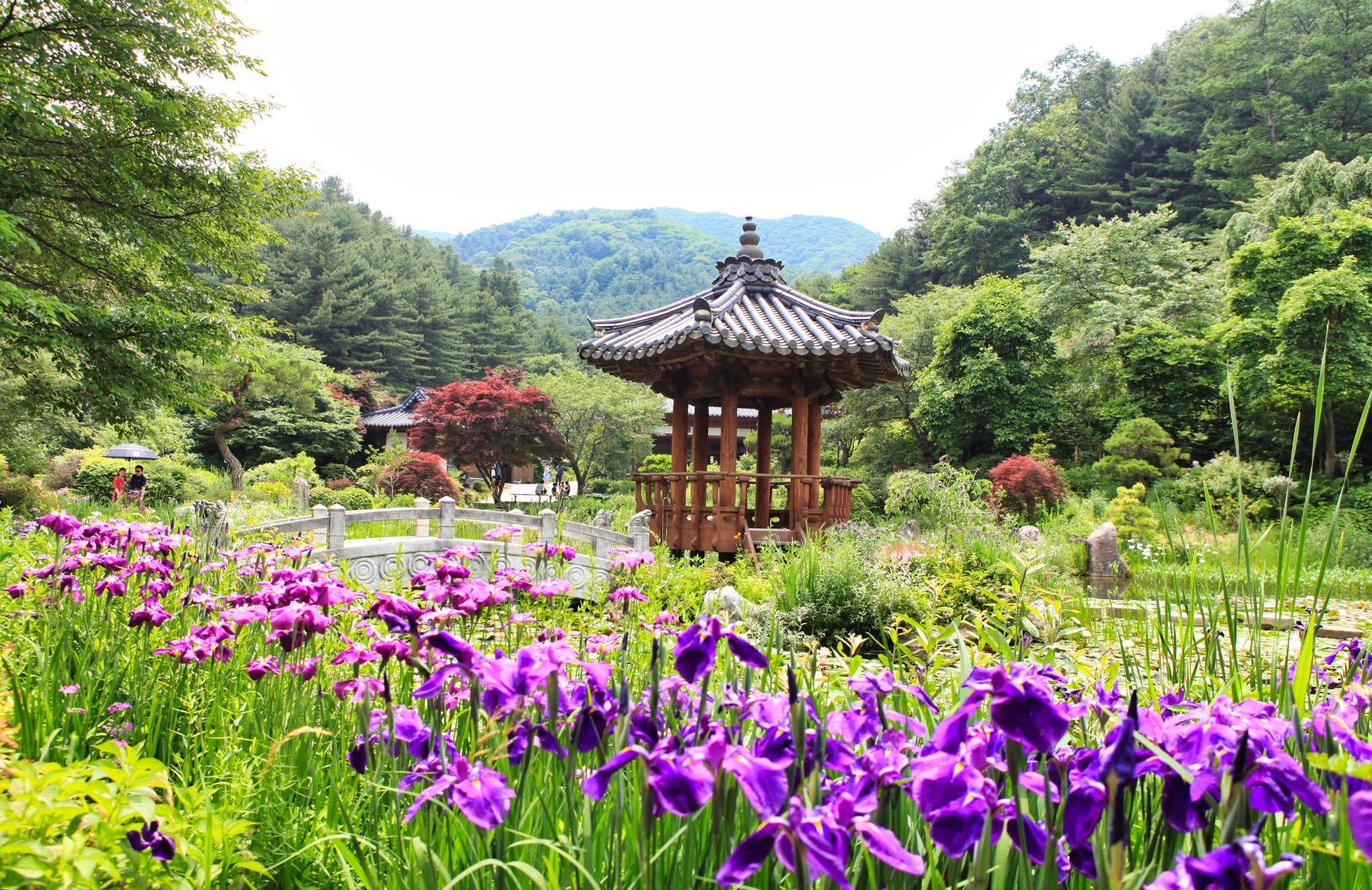 The garden of morning calm

1. The founder Professor Han Sang-kyung's small desire to promote Korea's beauty to the world has become the seed of the establishment of the garden of morning calm.
2. You can see a total of 5,000 kinds of plants in one place during the four different seasons and tt's one of the oldest private gardens you'll ever visit, and you'll find it fascinating.
3. It's a place where a lot of K-drama was filmed. It's the most popular garden for foreigners right now.
MAJI TIPS
• Check First!
- This is a nice full day tour to see a lot of things! However, please be on time to move to next spots because you will not have enough time for each spot.
- From December 9th to March 31st next year, the tour schedule will be changed. Please check before you book!
- There will be 2 seats or 4 seats railbike.
The 4 seats railbike is included and you might need to share with other travelers but if you want the 2 seats railbike, please leave a message when you book and there will be an extra charge (5,000 won per person).
• Recommend Photo Spots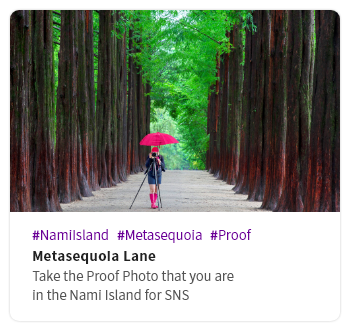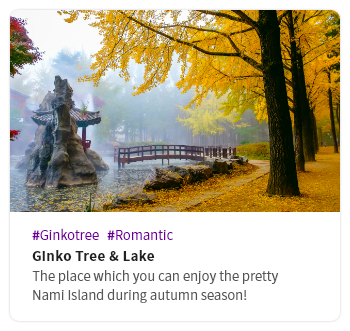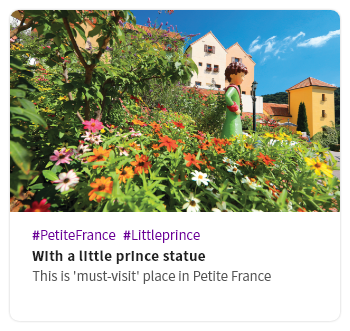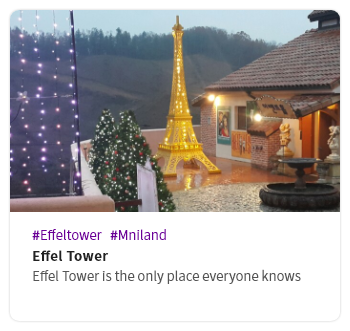 • What to expect!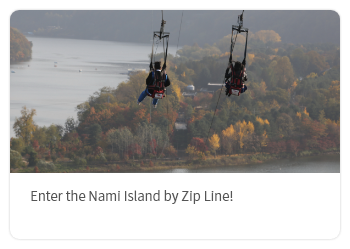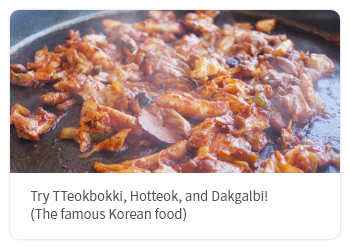 ITINERARY
7:20 Depart from Hongik Univ. Station Exit 4
8:00 Depart from Myeongdong Station Exit 2
8:10 Depart from Dongdaemun History & Culture Park Station Exit 10
9:40 - 11:30 Railbike
12:00 - 15:00 Nami Island
15:30 - 16:30 Petite France
17:10 - 18:10 The garden of morning calm
19:30 Arrive at Dongdaemun History & Culture Park Station
19:40 Arrive at Myeongdong Station
20:20 Arrive at Hongik Univ. Station
Winter Schedule: 2019/12/9-2020/03/31
9:20 Depart from Hongik Univ. Station Exit 4
10:00 Depart from Myeongdong Station Exit 2
10:10 Depart from Dongdaemun History & Culture Park Station Exit 10
11:20 - 12:10 Petite France
12:20 - 15:20 Nami Island
15:50 - 17:30 Railbike Station
18:10 - 19:40 the Garden of Morning Calm
20:40 Arrive at Dongdaemun History & Culture Park Station
20:50 Arrive at Myeongdong Station
21:20 Arrive at Hongik Univ. Station
INCLUDES

Transportation

English/Chinese-speaking staff


Entrance tickets

Four-seater bike


Meals

Traveler's insurance

Pick-up and Drop-off at your accommodation
MEETING POINT & TIME
- 7:20 - Hongik Univ. Station Exit 4

Google Map => CLICK HERE

- 8:00 - Myeongdong Station Exit 2

Google Map => CLICK HERE
- 8:10 - Dongdaemun History & Culture Park Station Exit 10

Google Map => CLICK HERE
Winter Schedule: 2019/12/9-2020/03/31 9:20 Depart from Hongik Univ. Station Exit 4 10:00 Depart from Myeongdong Station Exit 2 10:10 Depart from Dongdaemun History & Culture Park Station Exit 10

IMPORTANT NOTICE
- Child Price is from 3 - 12 years old and over 13 years old, it will be adult price! - Itinerary is subjected to traffic & weather condition - Please inform us if you will be bringing along a baby stroller or wheelchair - Infant is free of charge, no seat available
Reviews - 0